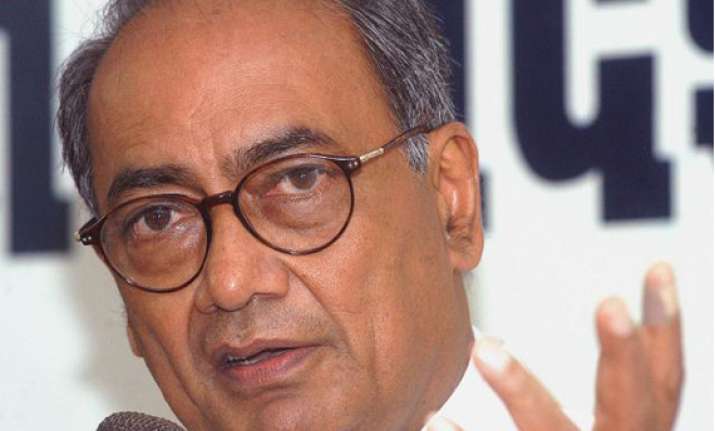 New Delhi: Congress general secretary Digvijaya Singh Wednesday accused the Bharatiya Janata Party (BJP) of double standards on crime against women.
"Double standards of BJP on crime against women. Death penalty to others but pardon to fake god men," Digvijaya Singh tweeted, without naming spiritual guru Asaram Bapu.
Asaram Bapu has been accused of molesting a minor girl in Rajasthan.
The minor victim filed a complaint at a police station in New Delhi Aug 20, accusing Asaram Bapu of sexually assaulting her at his ashram in Jodhpur city.
A first information report (FIR) was also registered against Asaram Bapu in Jodhpur the following day.