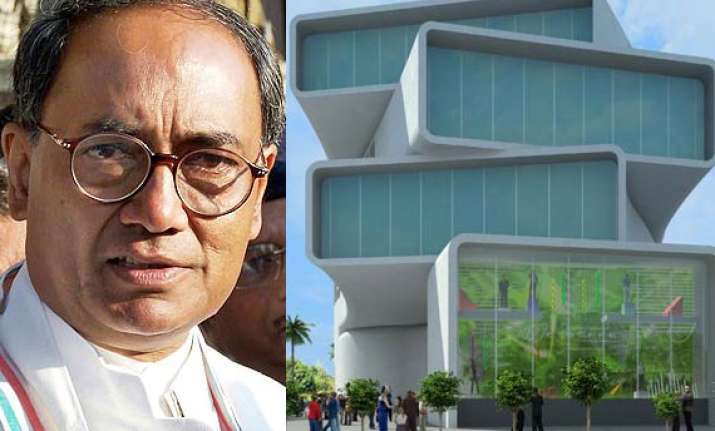 Indore, June 30 :  The Economic Offences Wing of Madhya Pradesh police today filed charge sheet against four accused including two bureaucrats in connection with 'Treasure Island' shopping mall case, in which Congress general secretary Digvijay Singh is an accused. 
While submitting the charge sheet in the court of special judge Gaurishankar Dubey, the EOW said a "detailed investigation" is still on against six accused including the former state chief minister.

The accused have been charged under sections 420 (cheating), 120(b) (criminal conspiracy) of IPC and relevant sections of anti-corruption act, 1988.

Those against whom charge sheet has been filed include Manish Kalani, owner of the first shopping mall in the state, former chairman of MP Housing Board Chandra Prabhash Shekhar and retired bureaucrats U K Samal and D P Tiwari. 
According to a EOW statement, though evidence of complicity have been found against assistant engineer Ashvani Janvade and building officer Rakesh Sharma, charge sheet was not filed against them as sanction for their prosecution was awaited.

"As soon as sanction is obtained, action on challan (filing charge sheet) would be initiated against them," the release said.

Shekhar, also a former state minister, and retired officer Samal appeared before the court today and were enlarged on bail.

Asked why charge sheet was not submitted against Digvijay Singh and others, special public prosecutor Ashlesh Sharma told reporters, "The matter is under extensive probe.  Evidence and documents are being collected and these take time."

Investigation is still on against six people including Digvijay Singh, former state chief secretary Aditya Vijay Singh, former MP Housing Board Chairman Rakesh Vijay Singh, former town planning official B P Kulshreshtha, and Manish Kalani's mother Padma Kalani, SP-EOW Mahendra Singh Sikarwar told PTI.

The court fixed July 11 for next hearing.  BJP leader Mahesh Garg had filed a complaint with EOW against the accused alleging serious irregularities and misuse of official position in construction of the mall to benefit the developer.

An FIR was registered against 12 people including Digvijay in February 2009 on the basis of Garg's complaint.  In April, the Indore bench of Madhya Pradesh High Court had directed the EOW to file charge sheet by June 30 against the accused. The directive was issued on a petition by Garg in which he had accused the EOW of soft pedalling the issue.

The allegations against the accused include facilitating construction of the mall in an area exceeding what was provided for in the agreement, thereby causing a loss of Rs 2.5 crore to the exchequer. PTI