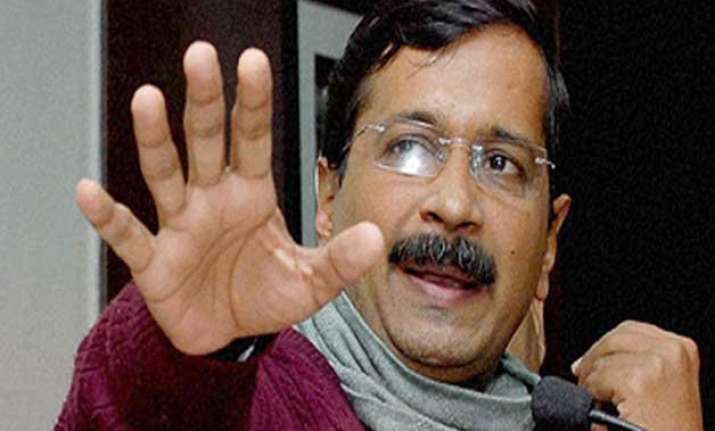 New Delhi: Delhi Chief Minister Arvind Kejriwal on Saturday launched the country's first "e-ration card" facility in the national capital.
He said the e-ration card will bring immense convenience to the people of Delhi as it will cut down the delays in preparation and delivery of ration cards to the beneficiaries.
"Now the beneficiaries can print the ration card as soon as it is approved by the department (of food, supplies)," Kejriwal said during the launch.
The event was held at the Delhi Secretariat.
According to the Delhi government, as soon as the application for providing food security is approved by the food supply officer concerned, a message will be sent on the mobile number of the beneficiary informing him/her about approval of his/her application.
The beneficiary can visit the department's portal  and enter the ration card number and other basic information. After that a password will be sent to the registered mobile number.
"After entry of this password, the e-ration card will be generated which can be stored in the electronic form and used to get ration. It can also be printed by the beneficiary from anywhere," said a Delhi government statement.
Kejriwal also distributed e-ration cards to five consumers of Public Distribution System and said his government was committed to eradicate corruption in the public distribution system.
"Strict action including registration of criminal cases will be taken and no one indulging in diversion and black marketing of ration shall be spared. Many more e-governance initiatives will be launched, including computerization of all the fair price shops," he said.
"Ration is a right of the poor people and no corruption will be tolerated at all in denying this right to the people."
K.K. Sharma, Delhi's chief secretary, said Delhi has taken a lead since in implementing the National Food Security Act and putting in place a robust e-governance system for it.