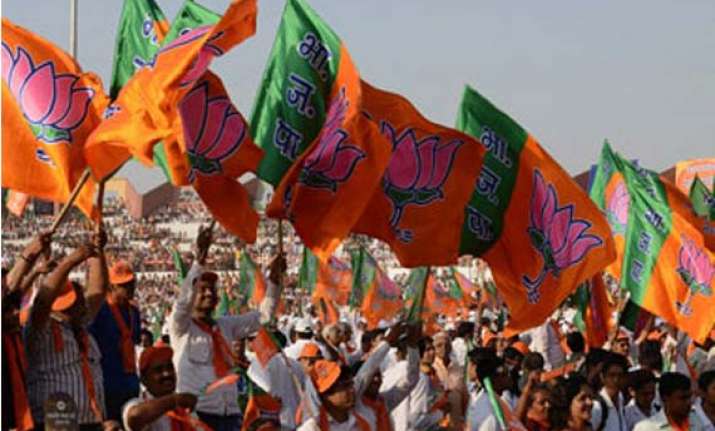 New Delhi: The Delhi unit of the Bharatiya Janata Party said Monday it was gear up for the next phase of campaigning for the assembly polls due in November.
The party had put on hold all the major decisions till Sep 29 Vikas Rally, which was addressed by party's prime ministerial candidate Narendra Modi.
"After the grand success of Vikas Rally on Sep 29, the party's assembly poll campaign would now move on to the assembly segment level. The BJP has identified five key issues to focus on in the coming days which are power, water, inflation, corruption and women's safety," said Delhi BJP chief Vijay Goel.
Goel claimed the Congress has panicked after the "success" of Vikas Rally.