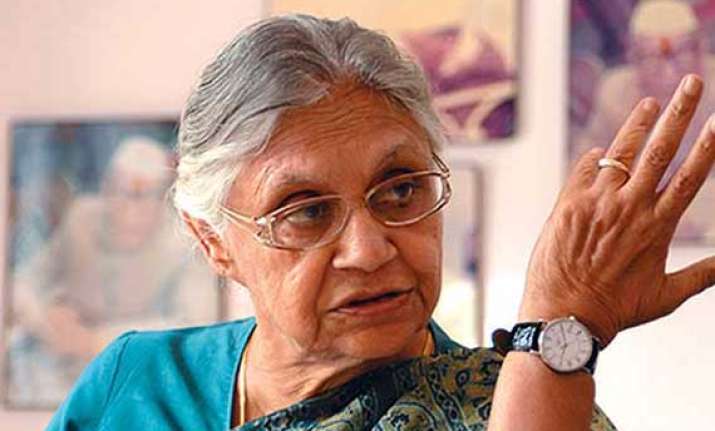 New Delhi, Aug 14: Bharatiya Janata Party (BJP) activists protested over rising onion prices outside Delhi Chief Minister Sheila Dikshit's residence here Wednesday.
The protestors were led by Delhi BJP President Vijay Goel, former health minister Harsh Vardhan and ex-mayor Arti Mehra. They took out a protest march from the BJP headquarters at 11 Ashoka Road to the chief minister's residence at 8 Janpath, a few kilometres away.
Holding placards and criticising Dikshit for not curbing the rise in onion prices, the protestors demanded that she quit. Blaming the chief minister for the high prices, Goel accused her of being hand-in-glove with hoarders and black marketers.
"The people are very angry and they will not spare her (Sheila Dikshit). The BJP will definitely win the upcoming state assembly elections (likely to be held in November)," said Goel, promising to bring down the prices immediately after the party comes to power.
Police had barricaded the entire Janpath road, leading to the chief minister's house and also imposed Section 144 of the Criminal Procedure Code (prohibition of assembly of more than five people in an area). The police were also equipped with riot gear and water cannons to ward off any unlawful act by the protestors.