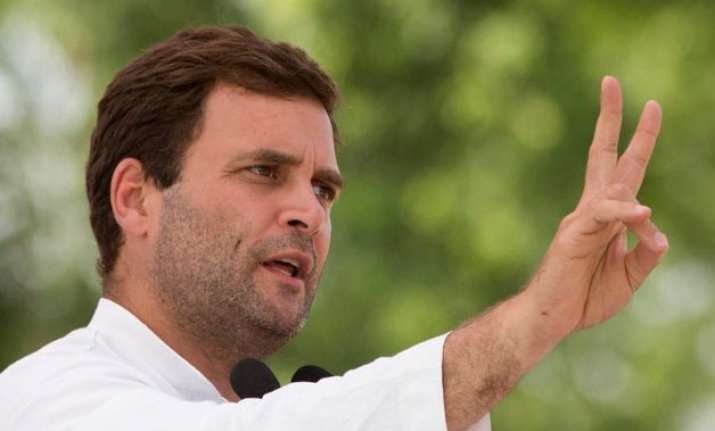 New Delhi: Congress workers in Karnataka have forcefully seized farmers land in the Gudaguru village of Haveri district for party vice-president Rahul Gandhi's public meeting.
Reports suggested that maize and cotton crops have been cleared before harvest from an area size of three football grounds.
Farmers said that local Congress workers uprooted their standing crop, just a fortnight away from harvest.
Farmers also alleged that they were not paid a single rupee as compensation.
When party's state unit chief, G Parameshwara, was asked about the same, he rejected the allegations saying the land is owned by relatives of a senior party leader.
Rahul will be arriving in Bengaluru for a two-day visit to Karnataka with main agenda being to console the family members of farmers, who committed suicide in the state.