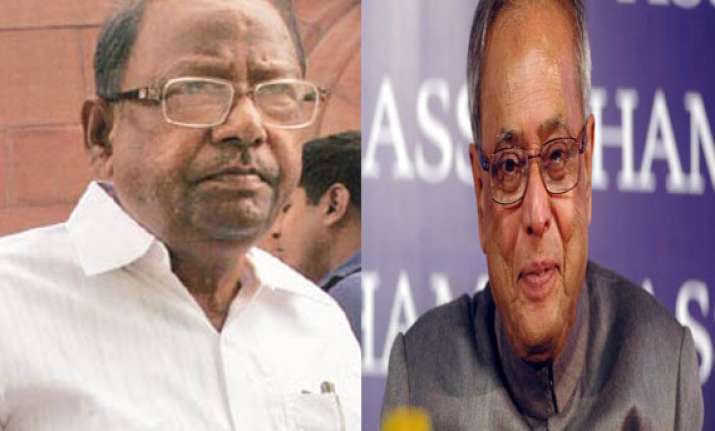 New Delhi: CPI(M) leader Basudeb Acharia today said the Left Front , which was supporting the UPA-1 government headed by Dr Manmohan Singh in 2004, wanted Pranab Mukherjee to be made President that year itself, but it was "the internal matter of Congress".
Acharia told reporters that probably the Congress wanted Pranab Mukherjee for party work in 2004. "It's their internal matter".
The CPI(M) leader lashed out at Narendra Modi saying, he has made Gujarat a third-rate state in his 12 to 13 years of rule. Even the state government thinks a person having Rs 11 a day income is not poor, and the condition of poor people and tribals in Gujarat is worse, he added.