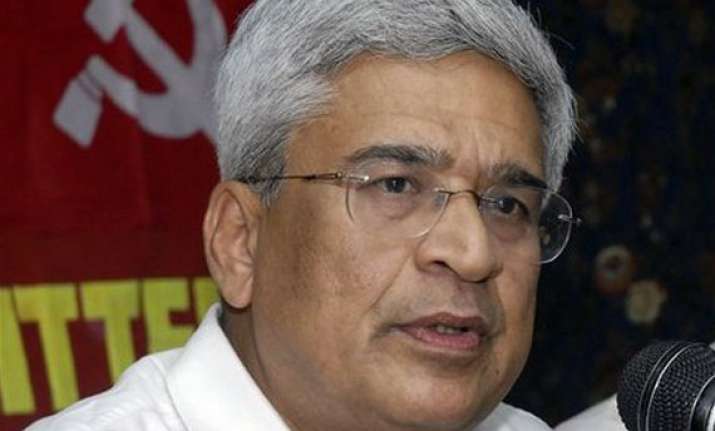 Thiruvananthapuram: The CPI(M) central leadership today categorically rejected party veteran V S Achuthanandan's stand supporting a CBI probe into the 'conspiracy' behind murder of RMP leader TP Chandrasekharan, contradicting the party's official position on the issue.
"No need for a CBI probe. Judicial verdict in the case has come. This is our party stand," CPI(M) general secretary Prakash Karat said in Delhi.
CPI(M) state secretary Pinarayi Vijayan also denounced the nonagenarian leader's position on the matter, saying that what he had demanded in the letter was not the party's line.
Causing deep embarrassment to the party,Achuthanandan hadyesterday written to Chief Minister Oommen Chandy, supporting a CBI probe into the murder case,over which the slain leader's wife K K Rema had gone on fast, which she called off after the UDF government accepted her demand in principle.
Though CPI(M) leaders initially sought to play it down by casting doubts about the authenticity of such a letter, Achuthanandan himself confirmed having written it, putting the party in a bind.