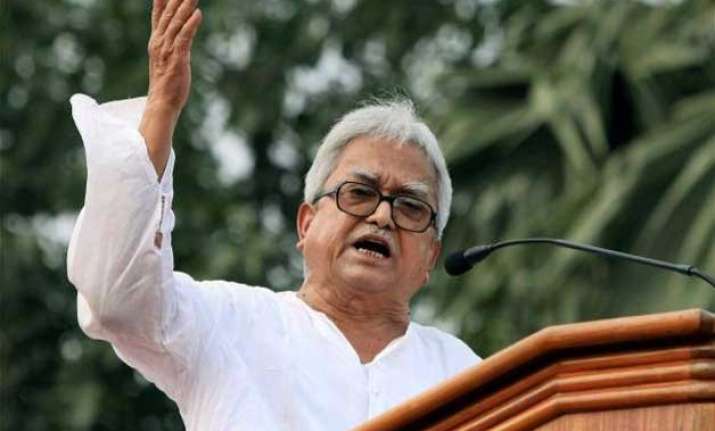 Kolkata: Left Front chairman Biman Bose today deprecated the assault on Chief Minister Mamata Banerjee's nephew and MP Abhishek Banerjee, but condemned the beating up of the attacker by TMC workers, saying it was a result of the 'anarchy' prevailing in the state.
"What happened on the dais to Abhishek should not have happened, but the man who assaulted him should not have been beaten up either," Bose told reporters here.  "I don't know whether the person (attacker) has any mental problem or not, but he should have been handed over to police instead of being brutally beaten up," he said.  
Holding TMC responsible for the incident yesterday at Chandipur in East Midnapore district, Bose claimed, "Such an incident is the result of anarchy prevailing in the state, of the way Trinamool Congress is governing the state. TMC has no ideology but only goes on making announcements."
"There is no democracy in the party (TMC) and everything is decided by one person, the party supremo (Mamata)," said Bose, who is also the CPI (M) state secretary.  The condition of Debashis Acharya, the youth who had slapped Abhishek at the rally yesterday, was stated to be critical after he suffered multiple head injuries in thrashing at the hands of TMC supporters. Acharya has been admitted at Tamluk Hospital.
Abhishek today said he had forgiven the perpetrator and wished him an early recovery.