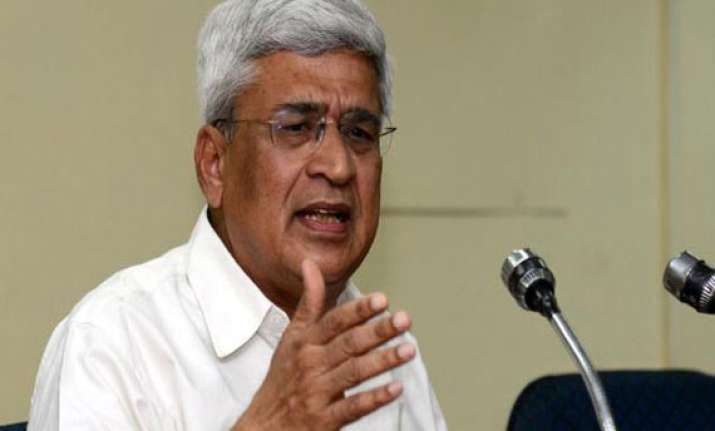 New Delhi: After a severe drubbing in the Lok Sabha polls, the top leadership of CPI(M) and CPI met here today to review the post-poll situation and examined the factors that led to the poor results.
The CPI(M) Politburo, at its day-long meeting, discussed the results and reviewed the emerging political scenario in the wake of a landslide BJP victory and the performance of the Trinamool Congress in West Bengal.
The meeting conducted a preliminary review of the party's performance in the elections and examined the various factors which led to the poor results, party leaders said.  Besides General Secretary Prakash Karat, the meeting was attended by Biman Basu, Surjakanta Mishra (both from West Bengal), Kerala leaders including Pinarayi Vijayan, Tripura Chief Minister Manik Sarkar, Sitaram Yechury, Brinda Karat and S Ramachandran Pillai.
The meeting also condemned the continuing attacks on CPI(M) and Left activists and supporters in West Bengal allegedly by Trinamool Congress workers.  Karat later told reporters that the situation in West Bengal, in the wake of alleged large-scale rigging and violence, was "worrisome". The state committee would meet in Kolkata soon to hold an in depth review of the situation.