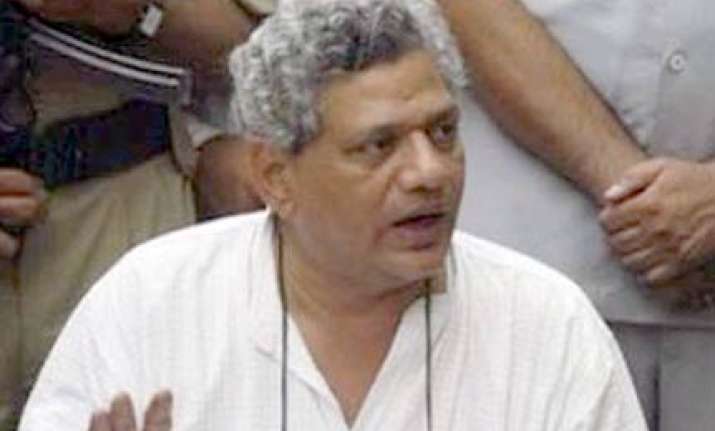 The CPI(M) on Thursady   strongly opposed any third-party intervention in Indo-Pak relations, saying the United States and China could decide on their bilateral relations without involving New Delhi and Islamabad. 
"There is absolutely no scope or need for any third-party intervention in India's bilateral relations with Pakistan," CPI(M) leader Sitaram Yechury told reporters in New Delhi.
The US and China could decide whatever they wanted on their bilateral ties, "but it should not involve us. Indo-Pak relations are bilateral relations and there should be no third-party interference," he said. 
Yechury said India's response to the joint statement, issued at the conclusion of talks between US President Barack Obama and his Chinese counterpart Hu Jintao, was positive but it came "24 hours late". 
Upset over the reference to the Indo-Pak ties in US-China statement, India has made it clear that it will not brook any third party role in bilateral matters even as the US sought to give a positive spin to it.
A third country role cannot be envisaged nor is it necessary," an External Affairs Ministry Spokesman had said in a terse comment yesterday. PTI