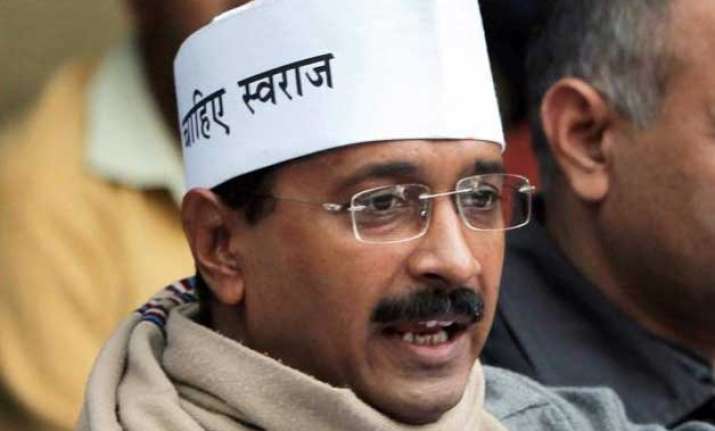 New Delhi: A court in Delhi has dismissed a criminal complaint against Delhi CM Arvind Kejriwal which was filed in Febuary 2015, when he led his Aam Aadmi Party to a sweeping win in the Delhi assembly elections. The complaint alleged that Kejriwal had asked voters to take bribes from other parties but vote for his AAP in elections.
Metropolitan Magistrate Babru Bhan dismissed the plea seeking prosecution of Kejriwal, saying that no offence was made out against him.
"The accused (Kejriwal) has not offered any gratification to the voters (to vote) in favour of his party. He has merely stated that allurements are generally offered by some parties, if offered this time; do not refuse the same but vote in favour of his party."
"He himself has not offered any gratification in lieu of casting votes in favour of his party," magistrate Bhan said in his Monday order.
The complaint was filed by Ikrant Sharma, who alleged that Kejriwal by making such a statement violated the model code of conduct and instigated the public to accept bribes from politicians.
However, as per the order by Magistrate Babru Bhan, the complaint had presented the entire matter in a twisted manner which is certainly not true.