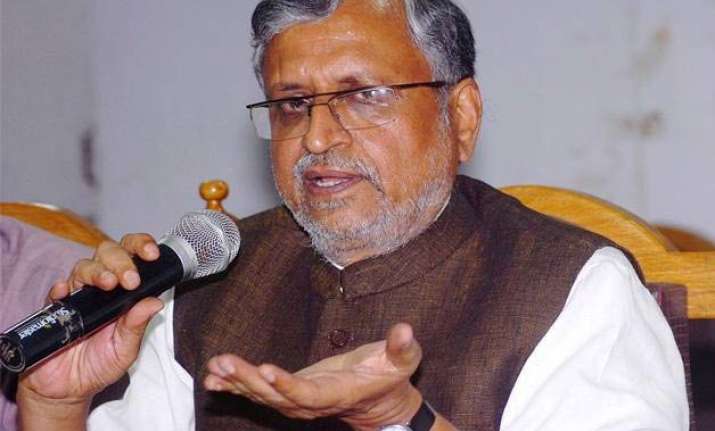 Patna:  A local court today admitted a defamation complaint against Bihar Health Minister Ramdhani Singh filed by the wife of senior BJP leader Sushil Kumar Modi for allegedly saying that she was working as a professor on the basis of fake degrees.
Chief Judicial Magistrate Bharat Singh admitted the complaint and transferred the matter to Judicial Magistrate Raghini Kumari for hearing.
The court has fixed July 13 as the date of hearing in the complaint.
Modi's wife Jessie George appeared in the CJM court today and pleaded that her academic degrees were genuine and the allegation of her fake degrees has tarnished her reputation.
She had filed the complaint in the CJM court on June 22 against the minister through her lawyer Subodh Kumar Jha under IPC 499 (defamation) and sought lawful punishment for him.
In her complaint, George said that by calling by her degrees 'fake', Singh had sullied her image in the eyes of students, teachers and parents.
She said she had matriculated from Maharashtra Board of Secondary Education and had done her BSc and BEd from Sophia College of Maharashtra. She has done MEd from Mumbai and PHD from Patna University.
After working in a central school for eight years, she became a lecturer in Patna University in 2003 and since April 2011 was working as principal in-charge of Womens Training College under Patna University.
Modi had recently charged Singh of illegally facilitating for his daughter a job of librarian at Indira Gandhi Institute of Medical Science (IGIMS) Patna. Singh then levelled the fake degree allegation against the BJP leader's wife.
Modi's wife had demanded that he seek a public apology for levelling a "baseless allegation" and since he did not do so, filed the defamation complaint against him.