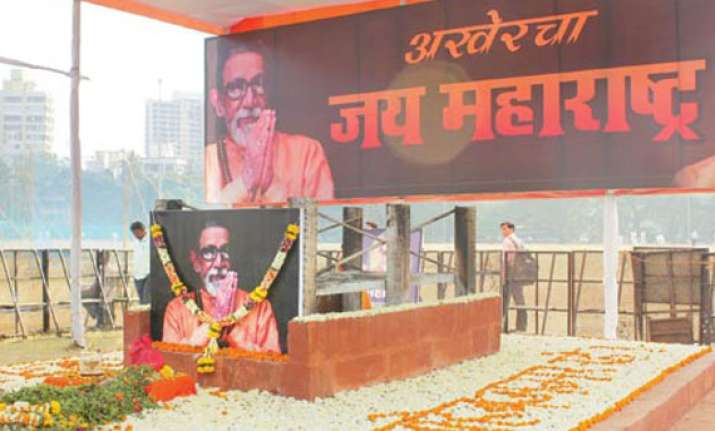 Mumbai, Nov 26: The controversy over a memorial for late Shiv Sena chief Bal Thackeray continued Sunday with party leader Manohar Joshi insisting on Shivaji Park here as the location and Chief Minister Prithviraj Chavan citing problems in doing so.
At a function in Nashik Sunday, Joshi reiterated that the memorial must be constructed at Shivaji Park, the venue of Thackeray's Dussehra rallies for 46 years and where he was cremated at a public funeral Nov 17.
The chief minister however cited certain complications which could arise in permitting a memorial at Shivaji Park.
Shivaj Park local residents groups have also opposed Joshi's proposal, while the Shiv Sena-controlled Brihanmumbai Municipal Corporation (BMC) is considering constructing a memorial in the mayor's bungalow near Shivaji Park.
Unfazed, Joshi - a former Lok Sabha speaker - said: "Whether it is the chief minister or the prime minister, the Shiv Sena will construct the memorial there (at Shivaji Park)."
He said that Shiv Sena executive president Uddhav Thackeray would take a decision on the issue soon.
Earlier this week, Uddhav had publicly appealed not to make the issue of his father's memorial controversial.
Taking umbrage at Joshi's latest remarks, the Maharashtra Congress wondered what was the urgency of building the memorial at Shivaji Park, as repeatedly demanded by the Sena leader.
"Manohar Joshi's threat of taking the law in his hands is deplorable, at least as a former speaker. This was not expected of him," a Congress spokesperson said in a statement Sunday evening.