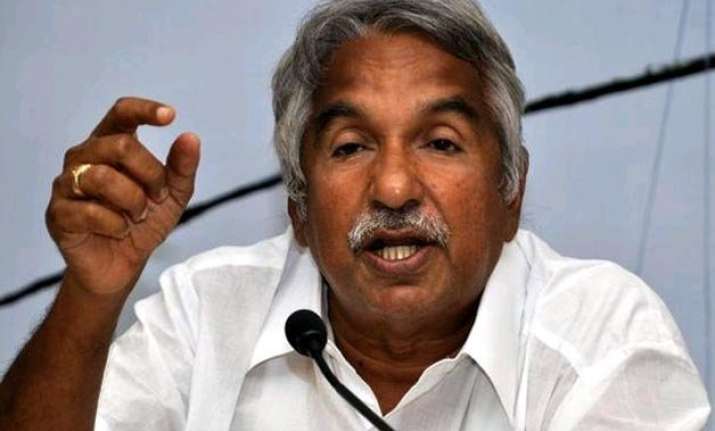 Kochi: Rahul Gandhi's renewed efforts to strengthen the Congress at the grassroot level and Sonia Gandhi's leadership will enable the party to "come back with force," Kerala Chief Minister Oommen Chandy said here today.  
"Congress will come back with force. I am cent per cent sure," Chandy said when asked on party Vice President Rahul Gandhi getting connected with people after ending his 56-day long sabbatical last month.
"The question is how the party visualises its worst ever (Lok Sabha) poll debacle last year. If we are disappointed, we won't be able to make a come back.
"We have to fight the defeat in a democratic way...  rectifying the mistakes and dealing with the issues in a broader way. That is what is being done under the leadership of Sonia Gandhi and Rahul Gandhi," Chandy told PTI in an interview.
Chandy, who heads the Congress-led UDF government, and is in the midst of his popular mass contact programme, was referring to the renewed efforts by Rahul Gandhi to strengthen the party.
This was through connecting to the grassroot level and undertaking padayatras, particularly in areas hit by farm crisis.
Chandy said the strong movement against the Modi government's efforts to "water down" pro-farmer Land Acquisition Act enacted by the UPA government in 2012 shows the Congress's uncompromising stand on farmers' issues.  
"This is a big issue. The law enacted by the UPA government had given a huge relief to the farmers whose land was taken away at throw away prices.  "Now the NDA government was trying to dilute the Act against which our party is leading a movement with the support of other like-minded parties. It is the reflection of the pro-farmer position which the Congress has been taking," Chandy said.
Asked if the state government was facing difficulties under the new land law, the Chief Minister said farmers should be given adequate compensation if their property is acquired for developmental projects.