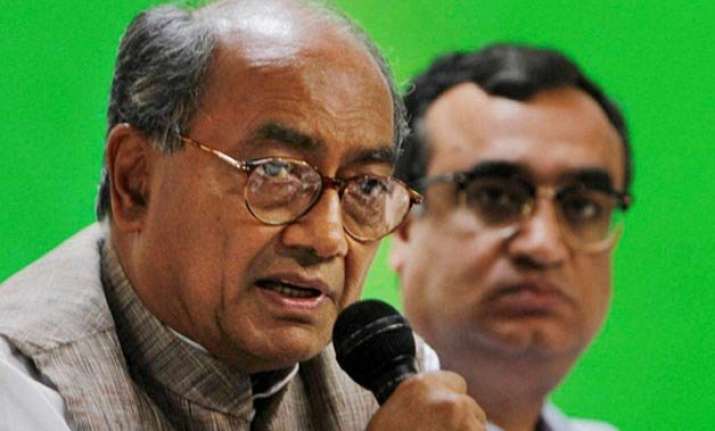 New Delhi: Congress top leaders and members of prominent civil society organisations will hold a protest rally named 'Zameen Wapsi Andolan' in Delhi today to oppose the BJP government's land law.
Congress president Sonia Gandhi's political secretary Ahmed Patel, AICC general secretaries Digvijay Singh, Madhusoodhan Mistry, Ajay Maken, former rural development minister Jairam Ramesh, Salman Khursheed, Jitender Singh, Raj Babbar, Deepinder Hooda, Sushmita Deb will be attending the protest.
The party has also attempted for convergence of farmers from across the country to raise their voice in opposition to the ordinance.
"Senior leaders of Congress will be present to challenge this ordinance. They will stand up for the 2013 law which was enacted by the UPA government to deliver equitable justice to the poor farmer and to empower the common man," the AICC said as quoted by Hindustan Times.
While Congress is planning to protest against this land ordiance bill, BJP has called it 'pro-poor' or 'pro-farmers'.
The ruling Bharatiya Janata Party (BJP) found itself isolated on Tuesday as key allies joined opposition parties in resisting the introduction of the contentious land acquisition amendment bill in Parliament amid uproar in both Houses.
This was the first time NDA partners like the BJD, AIADMK and Shiromani Akali Dal expressed disapproval for any legislation pushed by the Narendra Modi government inside Parliament. In more embarrassment for the BJP, its biggest ally Shiv Sena boycotted a meeting of the ruling coalition held later in the day over the bill.
The Congress alleges the Modi government's land ordinance "fundamentally alters" a law that was passed with the BJP's approval two years ago. The ordinance seeks to scrap a social impact assessment and the need for the consent of 70 per cent land owners before agricultural land is acquired.