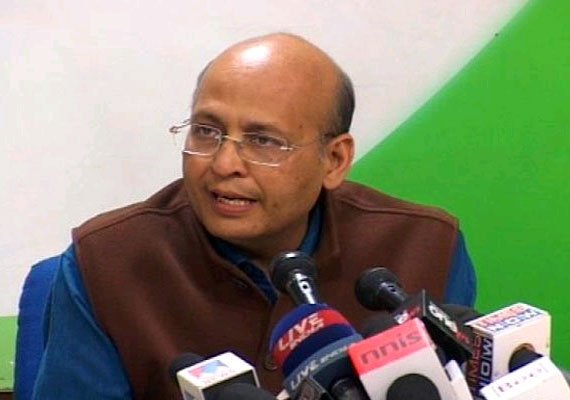 New Delhi: Daring the government to make public names of all those having foreign bank accounts, Congress today alleged that BJP had "befooled" the public on the issue during the election campaign and questioned as to what happened to its promise of bringing back blackmoney.
Slamming the ruling party for making "tall" promises on blackmoney during Lok Sabha polls, Congress spokesperson Abhishek Manu Singhvi said it had vowed to disclose "55,000 accounts" during the election campaign but "even Rs 55 has not come in five months" after it came to power.
The BJP, however, insisted that that the Centre was sincere in its intention to bring back the blackmoney stashed abroad and was effectively working in this direction.