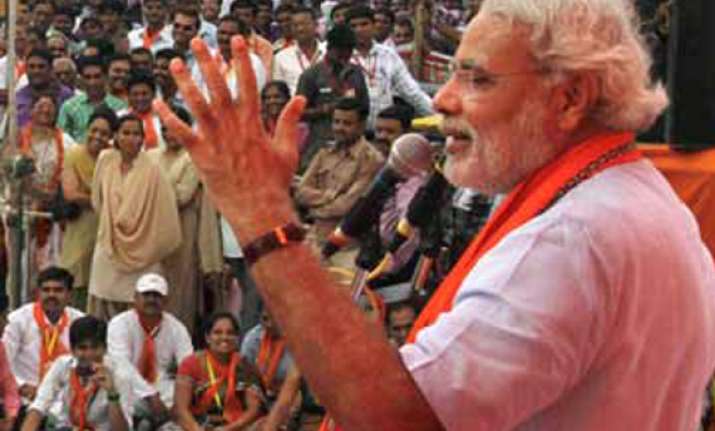 Lacchmangarh (Sikar): Claiming that Congress was "shivering" at the prospect of his taking charge, Narendra Modi today warned its leaders that will have to pay for their "misdeeds" after May 16.
The BJP's Prime Ministerial candidate said it was common for different parties to make alliance to unseat the ruling party but parties were now coming together to stop him from coming to power.
"Do you know why? Congress is shivering.
They know where they will have to go after May 16 (the day of counting of votes). They have looted a lot.
They will have to account for it," he said at a public rally in the Rajasthan district.