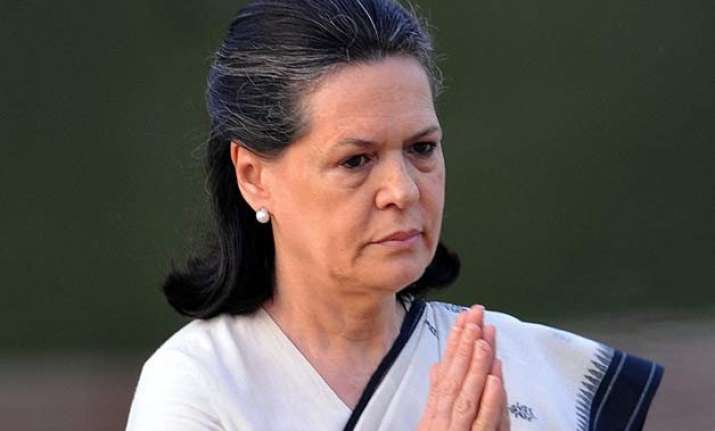 New Delhi: Congress spokesperson Abhishek Manu Singhvi today dismissed NDA government's claim that Sonia Gandhi and Rahul Gandhi were among the few politicians who had filled forms on security issues in the past. Singhvi was responding to parliamentary affairs minister M. Venkaiah Naidu's statement in the parliament.
"The govt replies on the issue are irrelevant. There is not question of filling a form. If they wanted that they could have sent a form or made an appointment," Singhvi said.
While responding to Congress' allegation of 'political espionage', Naidu today said in Parliament that Congress president Sonia Gandhi, former prime minister Atal Bihari Vajpayee, BJP leaders LK Advani, Arun Jaitley, Rajnath Singh and Sushma Swaraj were among those profiled. He said President Pranab Mukherjee was also profiled when he was part of the UPA government.
"Sonia ji... same pro forma was given to her. It is a routine exercise. Nothing to do with this model or that. Gujarat is pride of the country... (you) are making an issue out of non-issue. My government does not believe in surveillance," Naidu said.
Finance Minister Arun Jaitley defended the government in Rajya Sabha and presented the same data. He said that the issue concerning security should not be trivialized.
In answer to Congress' digs on the questionnaire asking about shoes, Jaitly said the body of former PM Rajiv Gandhi was recognized by the shoes he was wearing at the time of his death after a suicide bomber took his life.
The alleged snooping on Rahul Gandhi was raised by Congress leader Mallikarjun Kharge in the Lok Sabha and Leader of Opposition Ghulam Nabi Azad in the Rajya Sabha.