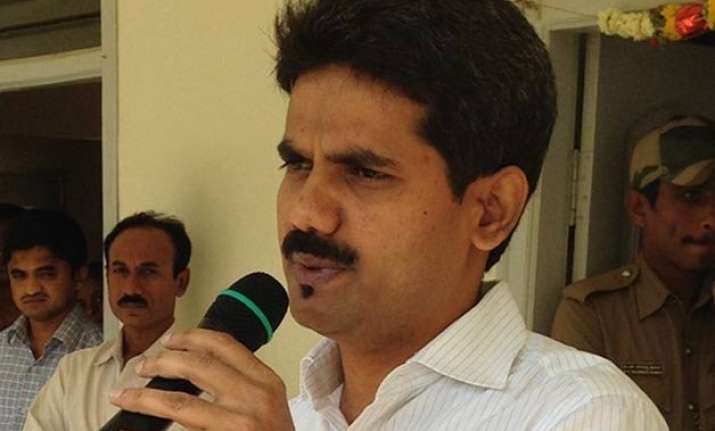 New Delhi: Congress today appeared open to a CBI probe into the death of IAS officer D K Ravi Kumar in Bengaluru which triggered widespread outrage and a political controversy, and attacked BJP over its charge that attempts were being made to "hush up" the case.  
"I can assure that the ruling party has no connection with any mafia. Essentially, this particular issue will be dealt with as the investigation unfolds and if it turns that a CBI enquiry is appropriate then the state government will take action. We have confidence that the police will conduct a free and impartial investigation into this tragic development," said party spokesperson Rajiv Gowda, a Rajya Sabha member from the state.
The remarks came even as Chief Minister Siddaramaiah today said in Bengaluru that this was not a case to be handed over to CBI.
At the same time, Gowda was in agreement with the theory that it was a "suicide."
Asked whether death of Kumar seems to be a case of suicide as reportedly said by the Chief Minister and whether it does not amount to influencing the state police probe, Gowda said, "at first glance, it appears to be a case of suicide." Pressed further he said, "when the investigation is over, then only you will be able to make a definite statement...I am not saying that the suicide theory is cooked up."
Responding to questions about BJP's allegations on the issue, Gowda said, "if the BJP MPs are talking about various kinds of mafias that is because they probably have a historic recollection of their own role mafias like iron ore mafia and various other mafias that brought them to power. I can assure that the ruling party has no connection with any mafia."
35-year old D K Ravi, Additional Commissioner of Commercial Taxes (Enforcement), was found hanging from a ceiling fan in his room at his flat here on Monday, with police suspecting it to be a case of suicide prima facie.  
Sticking to their guns, the Opposition in the Karnataka Assembly continued their dharna for the second day today demanding a CBI probe but the state government refused to yield, maintaining a CID probe would do.  A delegation of BJP MPs led by Union Law Minister Sadananda Gowda met Home Minister Rajnath Singh in New Delhi and insisted for a CBI probe.
After meeting Singh, Gowda, a former chief minister of Karnataka, accused the Congress government in Karnataka of trying to "hush up" the case by making it look like a "suicide".