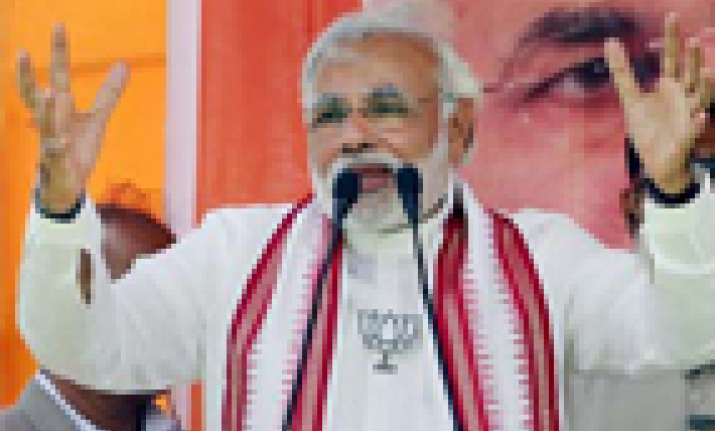 Ghaziabad: BJP's prime ministerial hopeful Narendra Modi Thursday accused the Congress of "playing the communal card" to win votes in the Lok Sabha election.
"We are secular and we want development," Modi told an election rally in Ghaziabad where the Bharatiya Janata Party has fielded former army chief, General V.K. Singh.
Modi said that every time he tried to discuss issues of development, the Congress diverted the discourse to secularism.
The Gujarat chief minister came down heavily on Congress president Sonia Gandhi for reportedly asking Muslims to vote for her party to ensure their votes didn't get spilt.