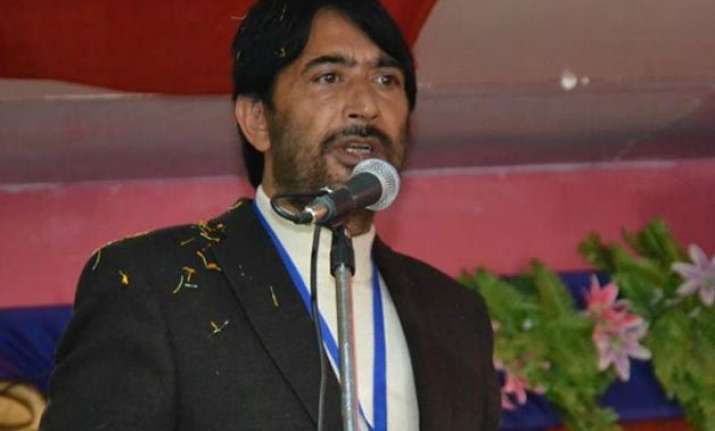 Jammu: Congress has asked the PDP and BJP to shun public posturing and come out clear on the issue of government formation in the state as people were suffering because of the political un-certainty.
"PDP and BJP should shun public posturing and come out clear on the issue of Government formation in the state as people are suffering because of the self created situation of political un-certainty by them", Jammu and Kashmir Pradesh Congress Committee (JKPCC) chief Gulam Ahmed Mir said here today.
Mir alleged the people of the state have been pushed into a situation of confusion and chaos because of the delay due to public posturing by the two parties over Government formation.
He said while the coalition partners (BJP-PDP) claimed that there alliance was intact and no fresh conditions, then they are answerable to the people as to why this public posturing.
JKPCC chief said people of state can no longer be befooled and hood-winked by self-created controversies in order to address their respective constituencies putting the state into a situation of political un-certainty leading to imposition of Governor Rule.
"The agenda of alliance was nothing but only a piece of paper to deceive the people by way of surrendering of their poll promises made to the people especially to their respective electorate whom they emotionally exploited on their respective agenda to win the elections by giving unachievable slogans," he added.
He said even that agenda of alliance was not implemented in 10 months rule, as was evident from the assertions of PDP, seeking fresh assurances, which is nothingbut an attempt of face saving exercise, against the wishes of the people, who feel cheated".
JKPCC Chief demanded that the two parties should immediately come out clear over the issue at the earliest, he said.
The meeting was held to review the overall situation in the State and to chalk out the programmes of the party in the coming days, especially the visit of central leadership in the first week of march to take stock of the problems of people and the role played by the Congress party to highlight the issue of the public during the past one year and to give direction to the party cadres regarding future course of action of the party.