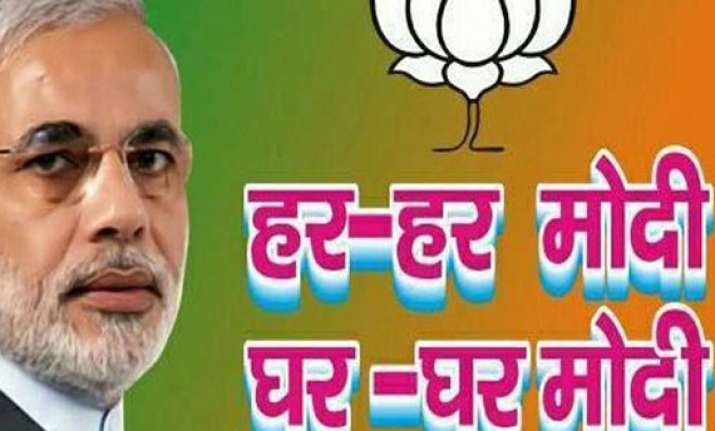 New Delhi: The Congress Thursday moved the Election Commission against BJP saying that its official slogan "Abki baar, Modi sarkar" was unconstitutional and its supporters were using slogans with religious connotations in violation of the model code of conduct.
In a memorandum to Chief Election Commissioner V.S.Sampath, K.C. Mittal of the Congress legal department, sought de-recognition of Bharatiya Janata Party and action against its prime ministerial candidate Narendra Modi.
The memorandum said Modi had addressed a public rally in Varanasi where the portrait of Lord Shiva was used in the backdrop.
Citing media reports, it said supporters of BJP had given a new twist to "har har Modi (Hail Modi)" slogan and were using the slogan "Dil mein Modi, Ghar mein Modi, Kashi ke kan kan mein Modi (Modi in heart, Modi in home, Modi in every part of Kashi)".
"Lord Shiva or Mahadev and the ancient Kashi Vishwanath temple at Varanasi have religious sanctity throughout the world.