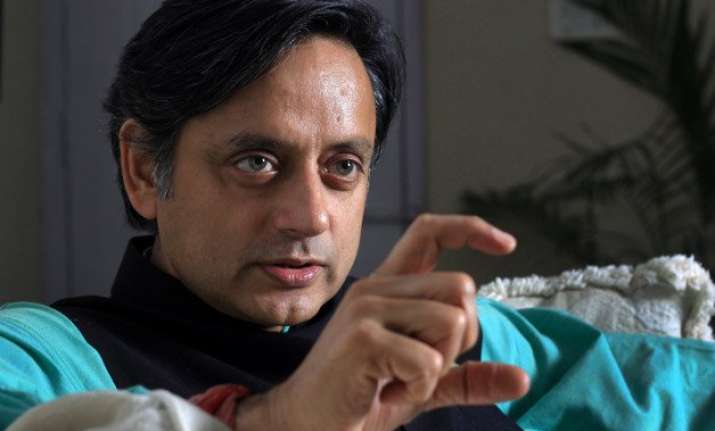 New Delhi: Congress MP Shashi Tharoor has reportedly written a letter to party president Sonia Gandhi alleging that recent media reports targeting him are backed by party leadership with a sole intention to malign his image.
Tharoor noted that his works are nor being appreciated by the party leadership regardless of his sincerity and loyalty.
"I hope there is no misunderstanding of either my conduct or my intentions. I have served the party's interests with sincerity and to the best of my ability, while often feeling that this has neither been seen nor appreciated. The events of the last 24 hours sadly suggest that this remained the case," Economic Times quoted Tharoor as saying in the letter.
The letter came days after reports surfaced over Sonia blasting him over his view against the party's decision to disrupt the Parliament proceedings.
In his letter, Tharoor also made it clear that he never talked to media regarding the matter.
The recent letter by Tharoor confirms the reports that he was criticised by the Congress president.
When Tharoor was asked about the authenticity of the letter by Indian Express, he said, "I will neither confirm nor deny because even responding to such a question legitimises your line of inquiry."
Earlier, it was reported that Tharoor had opposed disrupting Parliament at a meeting of Congress MPs on the ground that the party did not have the numbers in the Lok Sabha.
Soon after this, Sonia pulled up the former minister. She had also blasted him for leaking in media of his views against party's tactics in Parliament.