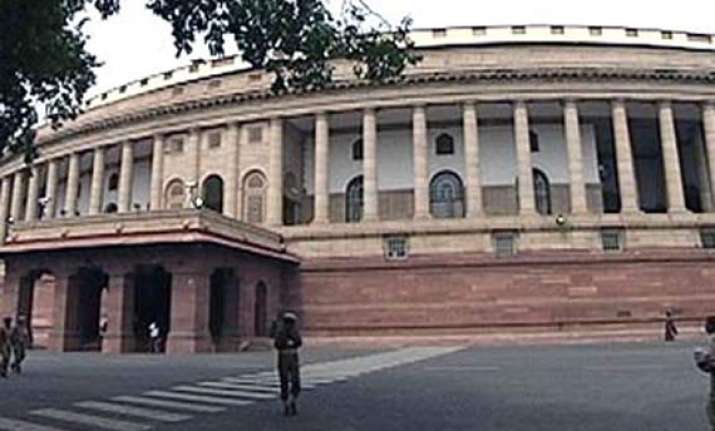 New Delhi: The allocation of seat for front row in Lok Sabha was finalised on Monday.The Congress with 44 MPs got just two of the 20 seats. The BJP kept seven, and its allies, the Telugu Desam Party, the Shiv Sena and the Lok Jan Shakti Party one each.
The AIADMK got a seat, and perhaps one more as the Deputy Speaker was likely to be from the party.
One seat each was allotted to Mulayam Singh Yadav (Samajwadi Party), H.D. Deve Gowda (as former Prime Minister), the Biju Janata Dal, the Trinamool Congress and the Telangana Rashtra Samithi.
The seat next to Prime Minister Narendra Modi's has been kept vacant, suggesting that there will be another senior cabinet minister from the BJP soon.