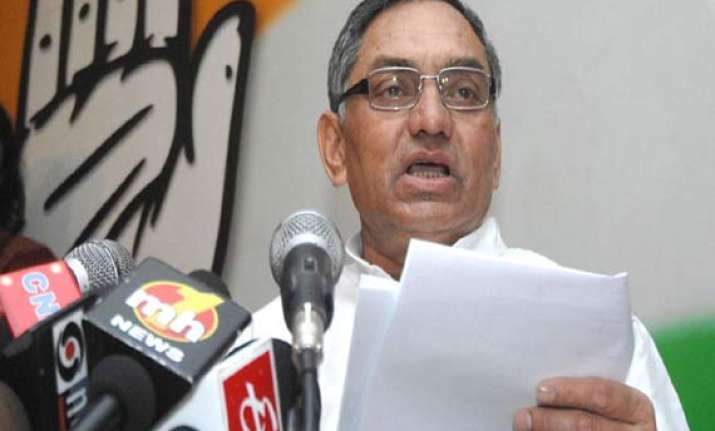 New Delhi: Just two days after the BJP dropped party veterans Atal Bihari Vajpayee, Lal Krishna Advani and Murli Manohar Joshi from the parliamentary board, the highest decision making body, a senior congress leader Janardan Dwivedi echoed the sentiment saying people in politics should not continue in active posts beyond 70 years of age.
Senior congress leader & party general secretary Janardan Dwivedi told reporters that leaders around 70 years of age should go out of active politics and take up other roles. Advocating generation change in politics, he said in various fields seniors handover the responsibilities to a young team.
He said after certain age people should not continue holding posts in a political organization. Although he clarified that he is not suggesting retirement and an age limit of 65 or 70 can be set for this.
Dwivedi's remarks assume significance as they have come at a time when there are speculations about changes in congress organizational set up and leaders from a younger generation likely to take over key roles. "I have been of this view for a long time that there should be a timeline for people in public life as it is in other walks of life," he remarked.
To a question on whether he wants his 65 or 70 formulae also to be applicable to 67-year-old Congress President Sonia Gandhi, Dwivedi said, "the post of Congress President has been an exception in many respects".
He said that there are certain posts like Party President, President of India, Vice President and Prime Minister on which such age restriction is not be binding.
Dwivedi said that while he was not raising questions on  the intellectual capacity of elder leaders. But as far as Congress is concerned, he believes that it is younger people who should be holding the active posts.