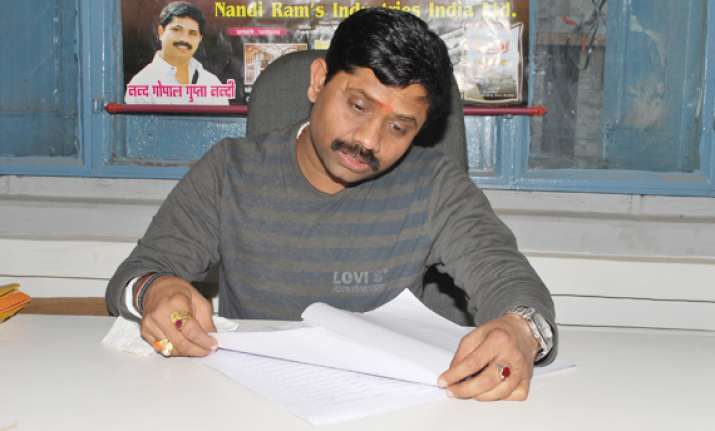 Allahabad: The Congress nominee for Allahabad Lok Sabha seat Nand Gopal Gupta 'Nandi' was imprisoned for a short duration and fined for violating Model Code of Conduct in local body elections in 2012.
Nandi, known for his publicity blitz since the days when he was with the BSP leader and a minister in the previous Mayawati government in Uttar Pradesh, is also named in an FIR filed earlier this week for leading a procession after his name was announced as a Congress candidate from here.  
Nandi and his wife Abhilasha, the city Mayor, were yesterday slapped with a fine of Rs 1,000 each and sentenced to "imprisonment till the rising of the court" by Judicial Magistrate Gyanendra Tripathi for having taken out a vehicular procession without permission during the local body elections in 2012.