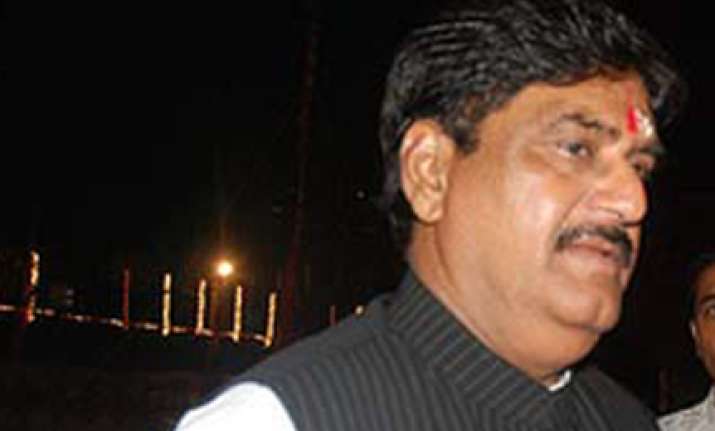 In Amravati, Congress itself is acting against their own candidate in Amravati and President's son Raosaheb Shekhawat, General Secretary of Bharatiya Janata Party, Gopinath Munde said.
"Former Chief Minister Vilasrao Deshmukh is the power behind rebel candidate Sunil Deshmukh. As compared with them, rebellion is much less in our party," Munde told at a press conference in Amravati.
Munde was in the city for campaigning of BJP-Shiv Sena candidate Pradip Shingore for the October 13 scheduled assembly election.
Admitting that there are some problems at few places in the district, Munde said that even after that all activists of BJP are working for alliance candidates. All talks about one group of BJP working for Raosaheb Shekhawat are nothing but rumours and MLC Jagdish Gupta is also working with full strength for the victory of BJP candidate, he clarified.
He also added that the situation is in favour of BJP-SS. In last elections, difference between seats of both alliances was not much. In these elections, NCP and Cong candidates are contesting elections against each other on 122 seats.
In addition to this, RDLF will clinch some share of votes which will be a loss to NCP-Congress and benefit for us, he told.
Criticising NCP-Cong government, Munde said that it could not solve the problem of loadshedding in last 10 years and even could not start a new project. "They are blaming us for closing Enron and making loss to Maharashtra, but scarcity of power is the sin of this government," he said.
"Union Agriculture Minister Sharad Pawar is also Civil Supplies Minister and is in the group of ministers for controlling inflation. They exported 21 lakh metric ton sugar as well as 11 lakh metric ton rice and imported bad quality rice for Indian population. That rice was later discarded by state government itself from fair price shops. Prices of commodities have increased due to this government which is cheating people. There is corruption of Rs 2,500 crores done in this entire case," Munde said.
He claimed that BJP-Sena will solve power crisis within two years if voted to power. "State electricity companies can produce 2000 MW electrcity. Private companies and Government will invest 25 per cent amount in projects while 50 per cent amount will be accumulated from loans. Second thing, power will be generated by private sector and third thing, permissions for captive generations will be given to companies. These companies will generate power for their use and will give same amount of power to government, Munde said.
There are many such proposals and ideas to curb power crisis. People gave chance for ten years to NCP-Congress but they failed to solve problems. Now, we request people to give chance to us this time," the se nior BJP leader said.
 Earlier, addressing an election rally for BJP candidate Pradeep Shingore at Manibai High School ground here last night, Munde said that Cong-NCP regime of ten years has given nothing to state except farmers' suicides, unemployment, loadshedding and increasing inflation and is responsible for Maharashtra's regress.
Coming elections are important for Maharashtra. If our government comes to power, we will make Maharashtra loadshedding free and octroi free, he added. PTI