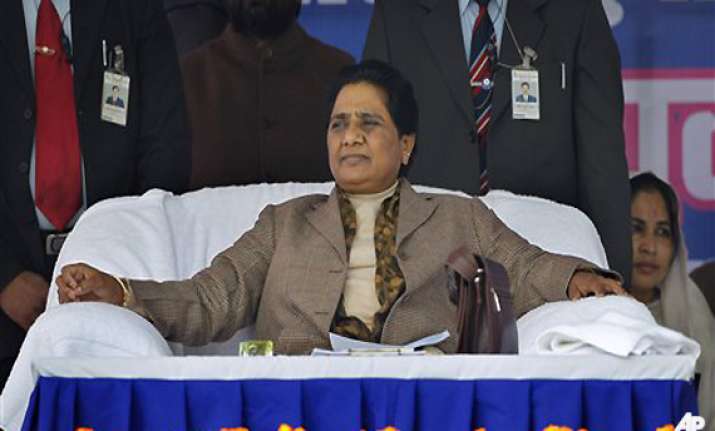 Ballia/Ghazipur, Feb 8: Uttar Pradesh Chief Minister Mayawati today charged the Congress with hatching a conspiracy to divide the Muslim community in the name of reservation.

Addressing election meetings, the BSP supremo attacked Congress, saying it has never been the well-wisher of Muslims and is, therefore, trying to "instigate and misguide" them on the issue of reservation.

"In reality, Congress is trying to use Muslims as vote bank," she said, charging the party with pursuing divide and rule policy and discriminating against all sections of the society.

She said BSP was in favour of reservation to Muslims on the basis of their economic condition and had initiated several schemes for their welfare. Similarly, the BSP has started schemes for the poor among upper castes, she said.

Lashing out at the Centre, she said though it did not provide package to Uttar Pradesh, it gave special package to other states.

Branding Congress as an "anti-development and pro-corruption" party, Mayawati told the voters that she had fielded people with clean image while showing the door to those tainted.