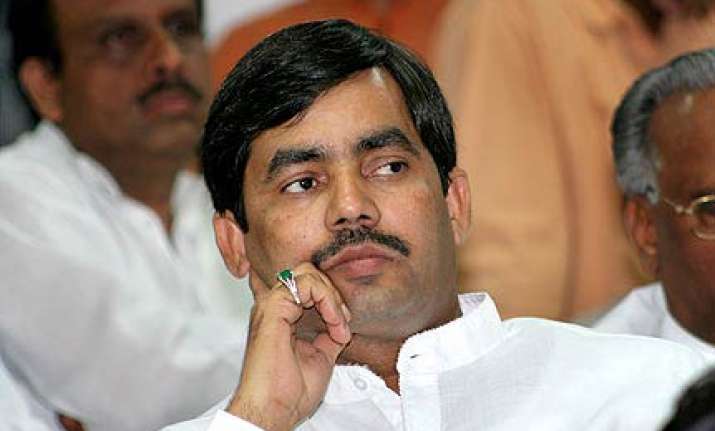 New Delhi, Nov 3: Accusing Congress of diverting public attention from corruption cases under its rule by targeting the RSS, BJP today asked AICC chief Sonia Gandhi not to remain a "mute spectator" and take action against the guilty in scams.
"While the party remained silent on the issue of corruption during the AICC session, it attacked a nationalist organisation like the RSS to divert attention from scams under its leadership at the Centre as well as Maharashtra," party spokesperson Shahnawaz Hussain told reporters here.
Asking the Congress President not to remain a "mute spectator" and take action against the guilty, the BJP leader said the party should accept the resignation of Ashok Chavan as the Chief Minister of Maharashtra.
Chavan had offered to resign on Saturday during a meeting with Gandhi in connection with the controversial Adarsh Co-operative Housing Society which was supposedly meant for widows and veterans of the Kargil war.
Taking a dig at Congress general secretary Rahul Gandhi, he said while the young leader talks about the 'aam admi' (common man), "there were two 'adarsh' (model) personalities on the stage at the AICC session -- one was Suresh Kalmadi and other Ashok Chavan".
He said out of so many general secretaries, only one (Rahul Gandhi) spoke at the session.
Making light of the two-member panel headed by Finance Minister and Congress veteran Pranab Mukherjee to probe the role of Chavan, Hussain said it was ironical that the task of security has been entrusted to the "agency accused of theft".
"A member of the party is accused of corruption and another member is probing the case," he said.
He claimed that the charges against RSS leader Indresh Kumar in the Ajmer dargah blast case were politically motivated.
"His efforts to work for the Muslims are well-known. And that is the reason why he has been targeted," he said.
At the same time he skirted a reply on whether Pragya Singh was also framed as part of a conspiracy. "Let the law decide and not Congress," he said. PTI