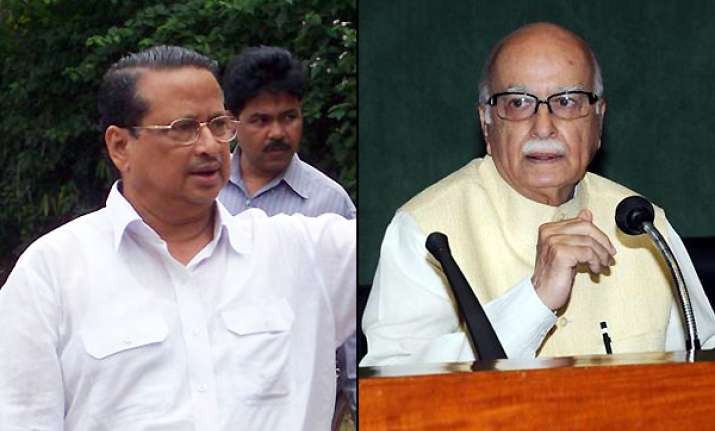 Bhubaneswar, Oct 24: Congress today came down heavily on BJP leader L K Advani for maintaining "silence" over alleged scandals and scams in Orissa while targeting only the Centre on corruption.

"If Advani really means to fight corruption, why is he silent over a series of scams and corrupt practices in Naveen Patnaik government," Orissa Pradesh Congress Committee chief Niranjan Patnaik asked while talking to reporters.

"How does a leader of Advani's stature close his eyes when it comes to corruption in Orissa," Patnaik asked, terming as "farce" Advani's Yatra against corruption.

Claiming that Advani's Yatra had no impact on the people of the state as the BJP leader was using separate parameters to judge corruption, Patnaik said, "A corruption is a corruption."

"But corruption committed by Naveen Patnaik government is honesty for Advani," the Congress leader said, asking people to judge the intention behind Advani's yatra.

Defending his silence on Naveen Patnaik government, Advani had earlier said, "Till yesterday BJP and BJD were allies but all of a sudden it was broken. However, when the issue of corruption comes, I perceive that my state unit (in Orissa) is unsparing against the government."

"There are scams in the implementation of MGNREGA, supply of dal for pregnant women and school children, mining scandal, coal scam, water to industries scam and many others," Patnaik alleged adding he was unable to understand as to how so many financial irregularities in Orissa were not being described as corruption.

On allegation of discrimination by the Centre made by Advani, Patnaik asked the BJP leader to look at the volume of assistance given to Orissa during the then NDA government and the present UPA government.

On speculation over revival of the alliance between BJD and BJP, the OPCC chief said it would not be suprising if if the saffron party again "surrenders" before BJD.

"BJP has no ideology. They can do anything to return to power," Patnaik adding the ruling BJD too was frightened of the growth of Congress in the state. Therefore, he said both could again come together.