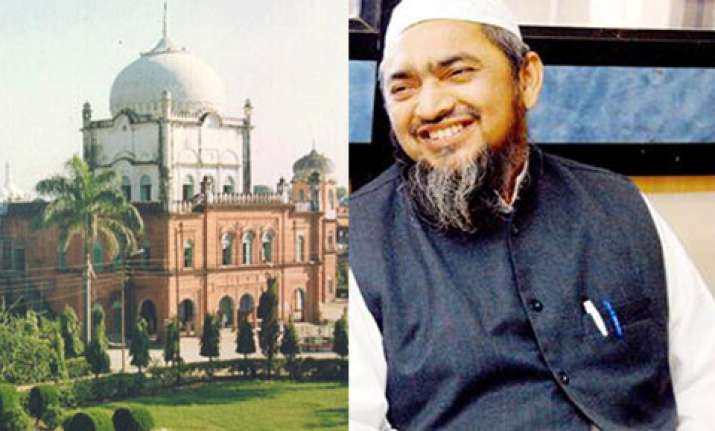 Muzaffarnagar, Feb 14 : The confrontation between pro and anti-Vastanvi groups of Darul-Uloom Deoband continueswith the dismissal of Maulana Badruddin Ajmal-led Assam wing of Jamiat Ulema-I-Hind.
Maulana Ajmal, a member of managing committee of DarulUloom Deoband, had supported former Deoband chief Maulana Vastani during the selection, sources said.
The Deoband's national executive committee dismissed the Assam unit of Jamiat Ulema-I-Hind, they added.The managing committee of Deoband has convened on February 23 to decide the fate of Maulana Ghulam Vastanvi, who has offered to resign after his comments on Gujart sparked a controversy.
Vastanvi, who is in Gujarat, will reach here before the meeting at Deoband. PTI