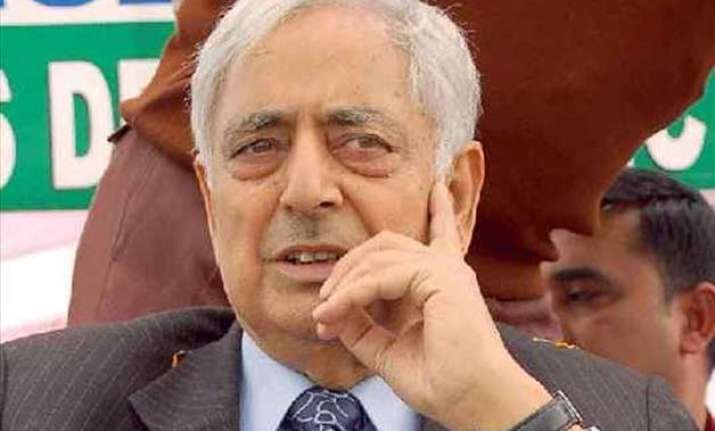 New Delhi: Jammu and Kashmir Chief Minister Mufti Mohammad Sayeed on Tuesday sought to remind his coalition partner BJP that communal politics is a dangerous game.
Sayeed, in an interview to Hindustan Times said, India will not remain India if it is polarised and communalised.
The 79-year-old patriarch of the Peoples Democratic Party said, "India is a diverse country and its people have repeatedly rejected all efforts to polarise it along religious lines. After the Babri demolition, the BJP lost power in UP, Rajasthan and Madhya Pradesh. Ikhlaq today has become a powerful symbol of our diversity. India is a living, kicking democracy and it will even give a message to PM Modi."
 Describing the petrol bomb attack on Kashmiri truckers and the lynching of Mohammad Ikhlaq in Dadri as an assault on the secular fabric of India, J&K CM said, "It is not just about killing one individual called Ikhlaq. The attacks have shaken not just the country but the conscience of the country."
He also reminded Narendra Modi that he won the election on the twin slogans of development and good governance.
Sayeed also said that if Modi stayed committed to his vision, there would be no alternative to him for next 10 years.
Last month, Mohammed Akhlaq was lynched in UP's Dadri by a mob that alleged he had consumed beef triggering a spate of events that highlighted the growing intolerance in Indian society.