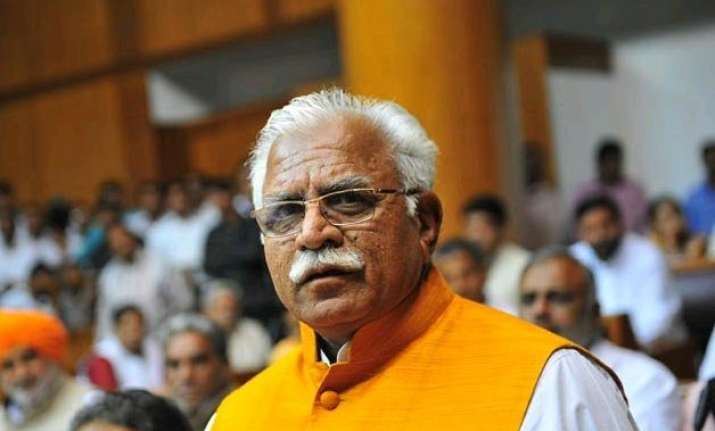 Sonepat: Asserting that the BJP government in Haryana was committed to weed out corruption, Chief Minister Manohar Lal Khattar today said that his five-month old government's aim was to break the nexus between politician, officers and employees for graft.
The Chief minister disclosed that in the very first month of formation of the new government in the state in October last year, many people came to him with different kinds of offers wanting him to follow the "old give-and-take system".
"But I showed them the door, saying our sole aim is to end corruption and give good governance to the people of the state," Khattar said while addressing a gathering after inaugurating a hospital here, an official release said.
He said that his five-month old government was committed to breaking the "politician, officers and employees nexus for graft", and pursue the path of public interest by connecting the whole system with e-Governance.
"The aim is to win the trust of people by giving them equal rights. We have to take the state forward in education, health and social sector. We have promised people jobs on merit basis and we are moving fast on this road," he added.
He hailed the Nidan Hospital, which he inaugurated here, as a good initiative.
"We must imbibe the spirit of service from RSS and selflessly work to serve the people," he said and urged the hospital management not to take OPD fees from BPL card holders which the management immediately agreed to do.
Speaking on the occasion, Health Minister Anil Vij said the state government was committed to providing education and health care facilities to the people.