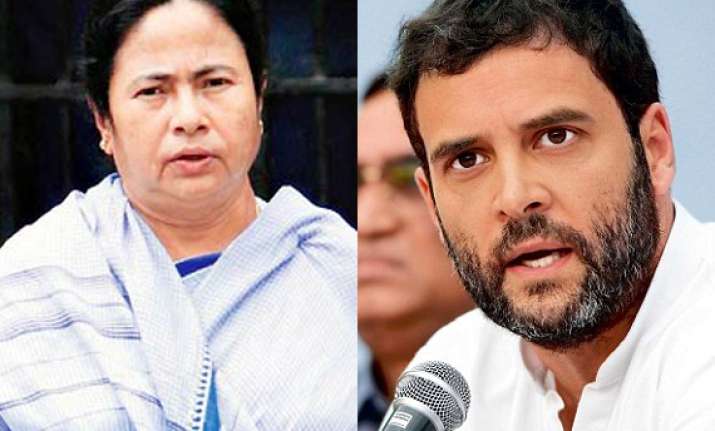 Kolkata: Complaints of violation of the Model Code of Conduct against Congress Vice President Rahul Gandhi and West Bengal Chief Minister Mamata Banerjee have been been forwarded to the Election Commission of India, state Joint CEO Jaydip Mukherjee said here today.  
Another complaint against Trinamool Congress candidate from Ghatal and actor, Dipak Adhikari, popularly known by his screen name Dev, has also been forwarded to the ECI by the Chief Electoral Officer Sunil Gupta for a decision.  
TMC All India General Secretary Mukul Roy had lodged a complaint against Rahul Gandhi for the alleged presence of school students at the Congress leader's rally at Alipurduar in the state's Jalpaiguri district recently.  
Both BJP and CPI(M) have lodged complaints against TMC chief Mamata Banerjee for her alleged "instigating speeches" against the two parties at Krishnagar in Nadia district.