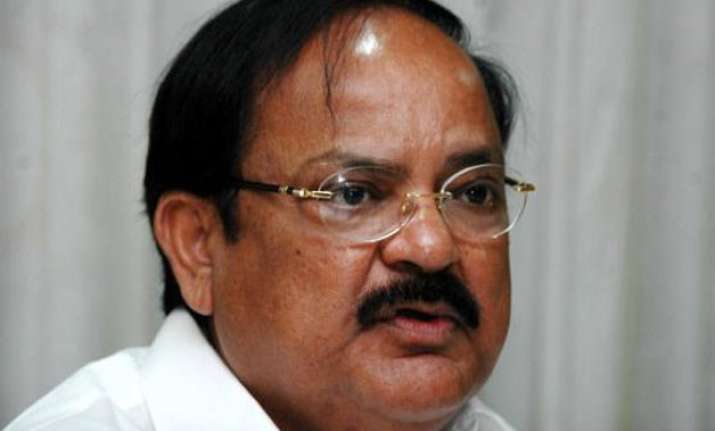 Vijayawada: Municipal corporations in the countries should share their financial status with citizens so as to allow them to make an informed decision on kind of civic services they should expect, Union Minister M Venkaiah Naidu said today.
"We have to place the facts before the public and explain the financial condition of municipalities. Municipalities should come out with a white paper on their financial status," the Urban Development Minister said here.  
The people, who are tax payers, should know the financial condition of their local bodies before they decide what kind of services they should expect from municipalities, Naidu maintained.
Now a days, people expect more services from the local bodies and they are also prepared to pay the required taxes, the Minister said.
Naidu was addressing a conference of Mayors and civic commissioners of Andhra Pradesh here. The event was organised to explain the importance of Swachh Bharat campaign and the role of municipal corporations in its implementation.  The Minister called for adopting a three-pronged strategy to make the campaign successful.
"First of all, officials and the ruling class will have to create awareness among people about cleanliness. Secondly, more public toilets should be constructed. Thirdly, penalties should be imposed on those littering in public places and defacing them," he said.
Naidu said 50 per cent people living in urban areas do not have proper housing and municipalities are also unable to supply the required quantity of water to city dwellers.  It is estimated that a whopping Rs 62,000 crore is required to improve basic amenities in the 4,041 urban areas in the country, the Minister added.