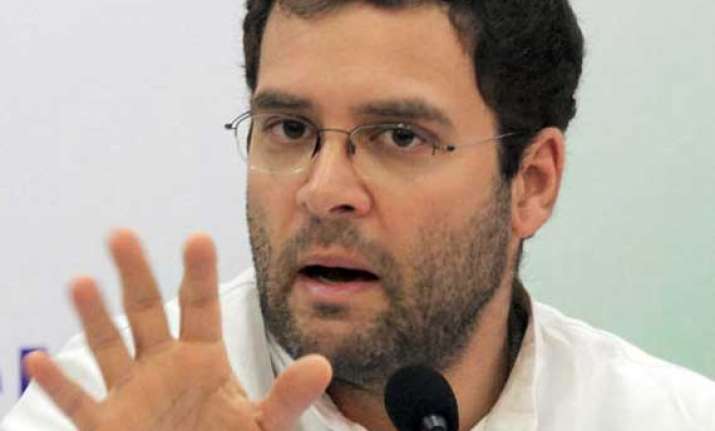 Saharanpur: Congress vice president Rahul Gandhi has called off Saharanpur rally following the arrest of Imran Masood who had made a controversial remark over Modi.
Congress Lok Sabha candidate Imran Masood was on Saturday arrested on charges of hate speech in which he threatened to "chop" Narendra Modi "into pieces", remarks that led to an FIR being filed against him by police besides sparking an outrage.
Masood was arrested in the wee hours, police said. Congress had distanced itself from the remarks by Masood, who is contesting from Saharanpur, saying it abjures violence whether of language or otherwise while BJP had condemned it as inflammatory and dragged Congress President Sonia Gandhi into the controversy.