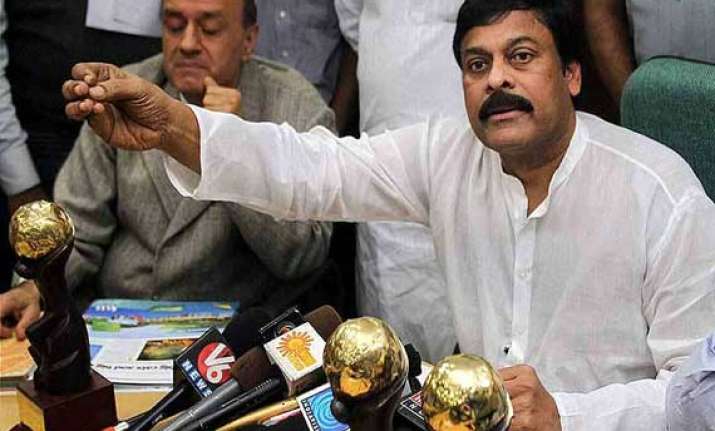 New Delhi: In an embarrassment to UPA, a minister today opposed Telangana bill in Rajya Sabha in the presence of Prime Minister Manmohan Singh, drawing flak from BJP which questioned whether a member of the Council of Ministers can oppose the government's decision.
Participating in the debate on the Andhra Pradesh Reorganisation Bill, Tourism Minister Chiranjeevi opposed the bill in the present form and sought amendments to take care of both Telangana and Seemandhra regions.
He said the bill was brought without consultation with leaders of the state except the Chief Minister, much to the cheer of the opposition who chanted "shame shame".
After speaking against his own government's decision, the minister attacked BJP for going back on its promise of Telangana formation in 2004 during NDA regime and questioned its "double standards".
This forced Leader of the Opposition Arun Jaitley to seek a ruling from the Chair if a minister is allowed to speak against the government's decision in the presence of the Prime Minister. The Chair, however, said it was up to the member to decide what to speak and treasury benches on whom to field.
In his maiden speech, Chiranjeevi said his personal views on the separate state have not changed but he will obey his party's decision. "There is a process. The process adopted to divide the state is very unfortunate we were rushing and acting in haste, causing so much pain and anger.
"Being a Congressman speaking against my own party is painful. I am talking on behalf of all Telugu people and not of any one region. All Telugu people made me what I am today...