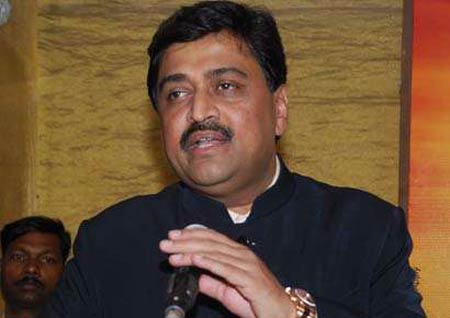 Mumbai, Nov 9 :  Ashokrao Chavan became the third chief minister of Maharashtra today to be consumed by scams and corruption in three decades with belief in astrology even not helping him to survive his worst political crisis.
Changing his name from Ashok to Ashokrao Chavan by adding the honorific Rao last month apparently for astrological reasons did not bring luck to the beleaguered 52-year-old Chief Minister.
Chavan, son of late Congress stalwart and Union minister S B Chavan, was catapulted to the top post in December 2008 after Vilasrao Deshmukh was forced to resign, a month after the Mumbai terror attack. The Chavans are the only father-son due to be chief ministers of the politically important state of Maharashtra.
A R Antulay lost the chief ministership of Maharashtra in January 1982 following the cement scam coupled with a conviction in an extortion case and four years later in 1986 Shivajirao Nilangekar Patil became a victim of the marks scandal. Patil was accused of getting his niece's medical college exam marks upgraded.
The tenure of all the three tainted chief ministers were all for less than two years. Chavan, whose role in the Adarsh Housing Society scam in Mumbai came under the scanner, lasted one month less than two years. The tenure of Antulay and Nilangekar lasted for 19 months and nine months respectively.
Except for inheriting the Chavan legacy, Ashokrao Chavan was a relatively unknown face and was picked for the top job by the Congress leadership to project a new face in Maharashtra.
Till the first week of October, Chavan, who hails from Marathwada region, seemed to be firmly in the saddle. However, the controversy over allotment of a plot in the posh Colaba area in south Mumbai to Adarsh co-operative Housing society did him in.
The society was given permission on grounds of accommodating defence veterans and war widows but civilians were also allowed and Chavan was accused of giving the permission in his capacity as Revenue Minister in the first term of the Congress-NCP coalition government ten years ago.
The revelation that Chavan's mother-in-law and close relatives were beneficiaries in the society proved to be the last nail in the coffin for the embattled Chief Minister.
Chavan's clarification that his mother-in-law and wife's family members were his distant relatives and had got the membership of the society because they fulfilled the stipulated criteria did not find any takers in the congress leadership. He also said that the relatives had given up their membership of the society. PTI