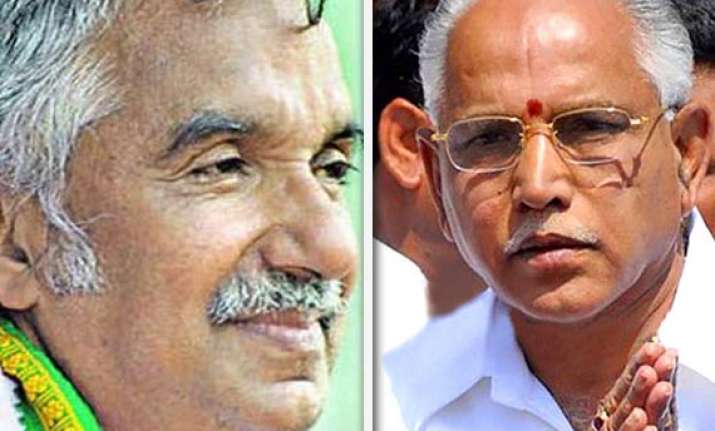 Kottakkal (Kerala), Jun
e
17
:
Kerala Chief Minister Oommen
Chandy today called on his Karnataka counterpart B S
Yeddyurappa, undergoing ayurvedic treatment at the famous
Kottakkal Arya Vaidya Sala here.
Chandy spent about 15 minutes with Yeddyurappa, who welcomed him with a royal head gear and a shawl. Chandy presented a bouquet, officil sources said.
Yeddyurappa had arrived at Kotakkal on June 13 to avail general ayurvedic treatment.
Chandy also visited renowned Malayalam writer M T Vasudevan Nair, who is also in the hospital. PTI