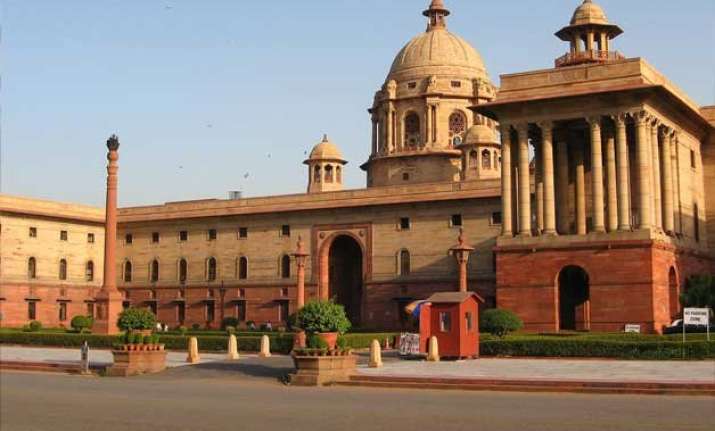 New Delhi: In a bid to promote usage of Hindi, the Narendra Modi government has directed senior officials to use simple, spoken Hindi for official correspondence.
According to a report published by The Economic Times, secretary (official languages) Girish Shankar has dispatched a directive to all senior officials, including secretaries in Central ministries, urging them to write all letters and orders in simple Hindi spoken in the usual course and use short sentences.
"If needed, use web tools like audio-typing aid on computers unveiled by the government," the communique added.
"Senior officials of the ministry should do communique in Hindi so that their juniors are also encouraged to do the same... the seniors should not be dependent on those officials who can write in Hindi," Shankar was quoted as saying in the report.
This came after Shankar found most ministries were nowhere close to meeting the target of using the official language for three-fourths of file notings. On January 8, he had chaired a meet of 20 ministries where most ministries have shown 100 per cent of staff who can speak and understand Hindi but the use of the language for official correspondence was as low as 12 per cent in some cases.
On December 28 last year, Shankar had written a letter to all ministries with a copy to the PMO, stressing on the constitutional responsibility of central officials to use Hindi in their daily work.
Recently, the Department of Official Language gave ministries a presentation on Google Voice Typing application, demonstrating how senior officials can use it to type in Hindi by speaking into a microphone in the language.
The BJP-led NDA government had earlier instructed public servants and all ministries to give preference to Hindi over English on their social media accounts. But after protest by several non-Hindi speaking states, the government had clarified that it will give importance to other all other languages and that promotion of Hindi language should not be seen as undermining other languages.