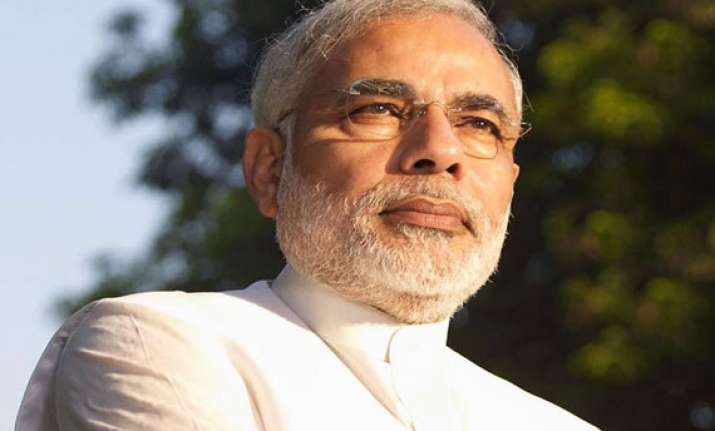 New Delhi: An embarrassed Central Excise Department today hastily withdrew notices sent to four BJP offices demanding service tax on Prime Ministerial candidate Narendra Modi's rallies after angry reaction from the main opposition party which questioned government's motive.  
The Director General of Central Excise Intelligence officials said that the notices sent to Chandigarh, Himachal Pradesh, Jammu and Kashmir and Punjab units of BJP by its Ludhiana regional unit stand withdrawn.  The officials did not give any reason for deciding to withdraw the notices that had been issued on February 12 but informed the BJP offices today that "no action is required to be taken at your (BJP) end" on the letters.  
In its letters to the BJP units,  the DGCEI had asked them to intimate about the details of amounts collected and service tax paid, if any, in regard to entry tickets to various rallies organised in the region after July one, 2012.  
"You are requested to intimate within 10 days of the receipt of this letter the details of the amount collected and service tax paid, if any, in regard to entry tickets various rallies organized after July 1, 2012 by the BJP/Narendra Modi in the region falling under your office," said Rajesh K Arora, Directorate's senior intelligence officer in his letters.  It said neither the party nor Modi was registered under service tax nor no service tax has been paid on collection from tickets.
The BJP saw in this step yet another manifestation of what it termed as the Congress party's desperation over not having been able to counter Modi's growing popularity.  "Absurd that it may sound, they now propose to tax Modi's rallies. Considering the mammoth crowds who gather to listen to Narendra Modi all over the country, this can be Finance Minister's faint hope of augmenting his otherwise depleting revenue," BJP leader Arun jaitley reacted on his blog.