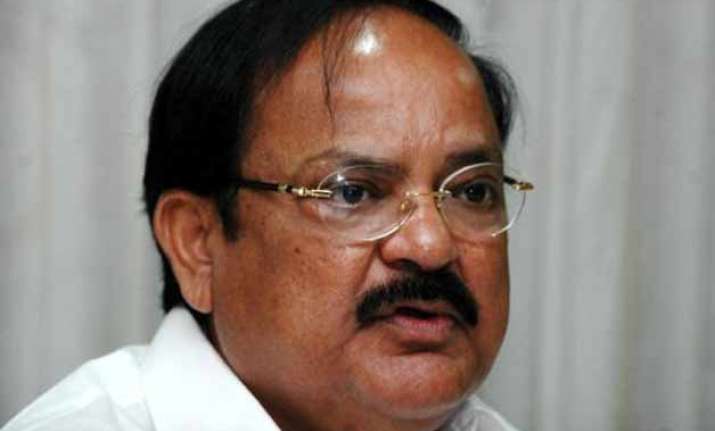 New Delhi: Amid the hustle and bustle between BJP and PDP on the contentious issues of Article 370 and Armed Forces Special Powers Act (AFSPA) before the two agree to form the government in Jammu and Kashmir, Union minister Venkaiah Naidu has made it clear that lifting AFSPA from the valley is not an option.
However the party could consider PDP's demands on Article 370 given the electoral reality, it would not compromise on AFSPA as it was not just the Army which was a stakeholder in the issue but "the entire country", said Naidu. "It's an issue dear to all Indians. There are 40 terror camps operating. We cannot withdraw AFSPA," he added.
The two parties are currently discussing a common minimum programme to formalize the alliance and form a government.
According to a report published in Times of India, the discussions were stuck on the issues of abrogation of Article 370 and removal of AFSPA from the Valley. While BJP has been pushing for the former, PDP has been batting for the latter.
Talking to a TV channel, Naidu said, "We have to understand the reality. People have given a fractured mandate. We are not in a majority. Discussions on Article 370 will keep sensitivities of Kashmir in mind."
He was sure that those negotiating with PDP would make the party understand the issue.
The assertion comes a day after Mufti Mohammed Sayeed said that there could be no deal with BJP if the latter did not agree to his party's demands on Article 370 and AFSPA. Removal of AFSPA was PDP's poll promise while abrogation of Article 370 is an issue not agreeable to any party in the Valley.