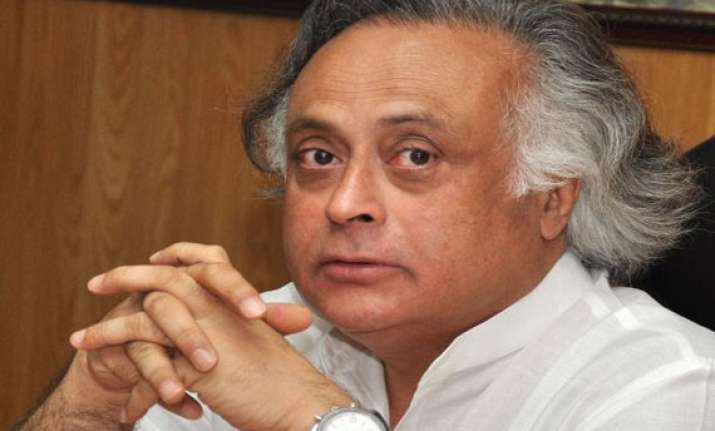 Ranchi: Union Minister Jairam Ramesh today described Shahi Imam of Jama Masjid Syed Ahmed Bukhari's appeal to Muslims to support Congress as his "personal" opinion and said the electoral battle was between RSS and Congress.
"I have been saying it is a battle between the RSS and the Congress. Polarisation was their agenda and Muzaffarnagar riots happened as part of the agenda," Ramesh said in his reaction to a media query on a statement made by Shah.
"Gujarat BJP leader Amit Shah has been sent to Uttar Pradesh and now Narendra Modi has become BJP's candidate from Varanasi," the Union Rural Development Minister added.
Asked on AICC President Sonia Gandhi's reported meeting with Bukhari, the minister said it was not the first time and that he also met RJD and Trinamool Congress leaders.
Ramesh, who yesterday said in Gumla that the BJP was a "one-man-centric" party with its focus being on its Prime Ministerial candidate Narendra Modi, today sought to prove his allegations.
"In a recent meeting, Rajnath Singh asked to vote for BJP and spoke for another 33 minutes before he amended his appeal and asked to vote for Narendra Modi," Ramesh claimed before the press conference here.
"Now the BJP is depicting Atal Bihari Vajpayee, which shows some uncertainties with the party. They have not yet released their manifesto, with two days remaining for the first phase of polls," Ramesh said.
Commenting on a London-based magazine's comments on Modi, Ramesh said had the magazine praised Modi, BJP would have "bragged" instead of being "fumed".