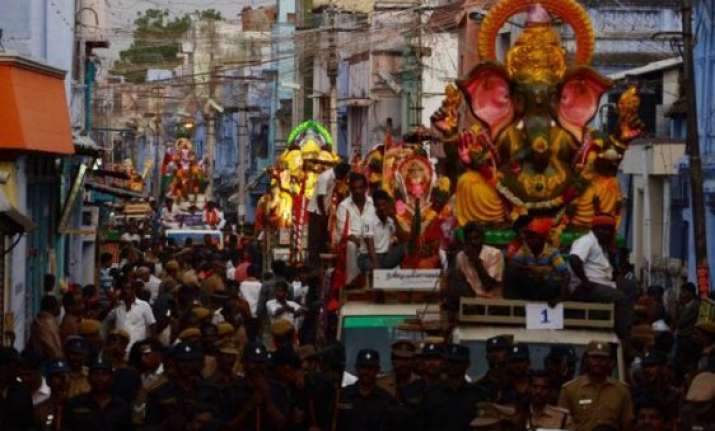 Tirunelveli: Some BJP workers were injured when police made a lathicharge after some unidentified persons threw stones on a Vinayaka Idol procession near here in which four processionists and a policeman sustained injuries, police said today.
About 111 Vinayaka Idols were being taken in a procession from Kurich-Chokkanathar temple to the Tamirabharani River,for immersion last night,when stones came flying from different directions, police said.
Four processionists and Mariyappan, a policeman, were injured in the stone pelting following which police resorted to lathicharge, police said.
Some BJP men, including party's state Executive committee member Balasubramanian, were injured in the lathicharge, police said.
Later BJP workers staged a road roko on the Tirunelveli-Melayapalayam road condemning the lathicharge and demanding arrest of those involved in the stone pelting.
Deputy Commissioner Suresh Kumar held talks with the BJP workers and assured them that the culprits would be arrested following which they dispersed around 11 pm.
The situation in the area is peaceful today,police said.