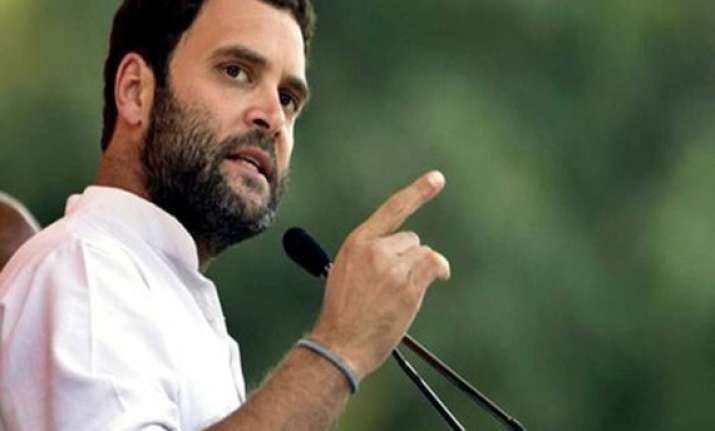 Korba/Khandwa:  In a relentless offensive against BJP, Rahul Gandhi today accused it of playing "divisive" politics, saying the rival party wants to split India into "two parts" unlike Congress which wants a "united single Hindustan".
Addressing a series of election rallies in Chattisgarh and Madhya Pradesh, the Congress vice-president also said that if BJP were to come to power after Lok Sabha polls the country will fall into the hands of a "select very rich people".
"If BJP comes to power, the country will fall in the grip of only five to six very rich people," Gandhi said addressing a rally at Khandwa Stadium in MP in support of sitting MP and Congress nominee Arun Yadav.
At a rally in  Korba, he accused the BJP of playing"divisive" politics and said, "We want a united single Hindustan, whereas BJP wants it to divide into two parts."
Gandhi said like Gujarat, the Chhattisgarh development  model too is a "myth" and accused the BJP government of selling farmers' land to a businessman at a "throwaway" price.