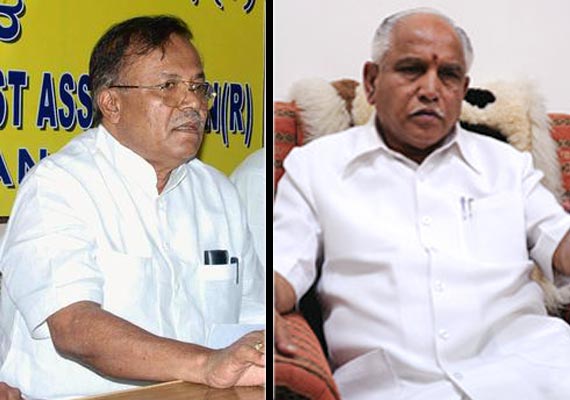 Bangalore, Mar 19: Ruling BJP in Karnataka tonight suspended B J Puttaswamy who was fielded as a candidate for Rajya Sabbha elections by the B S Yeddyurappa camp apparently to put pressure on the central leadership to reinstate the state party strongman as Chief Minister.
The party suspended Puttaswamy, also a special invitee to BJP's backward classes cell, for filing papers which was an "anti-party activity", BJP state President K S Eshwarappa told reporters here.
"Puttaswamy is not an official candidate of BJP", Eshwarappa said hours after Yeddyurappa loyalist Puttaswamy made a last-minute entry on the last day of nomination filing hotting up the poll scene amid the political crisis gripping BJP in the state.
The party also felt it was wrong on the part of ten MLAs who signed the nomination papers of Puttaswamy, he said.
Eshwarappa said notices would be issued to these MLAs seeking an explanation for their action.