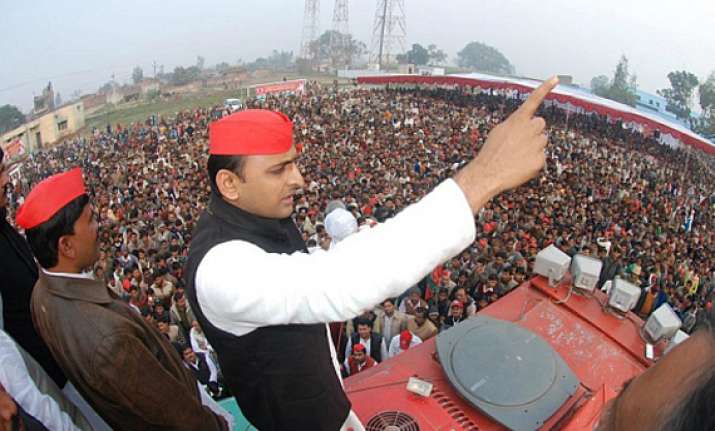 Sambhal: Accusing BJP of intentionally raking up communal issues ahead of Lok Sabha elections, Uttar Pradesh Chief Minister Akhilesh Yadav today asked the people not to fall in its "trap".
"The big leaders of BJP are misleading the people. They are intentionally stoking communalism and raking up such issues so that no one would ask them about the development.  
"It is easy to be communal, but being secular is difficult," he said at an election rally here.  
He alleged that BJP was spending thousand of crore of rupees in its campaign and cautioned the people not to get affected.
"Today there is competition to campaign. People of BJP are spending thousand of crore of rupees by engaging a foreign agency.