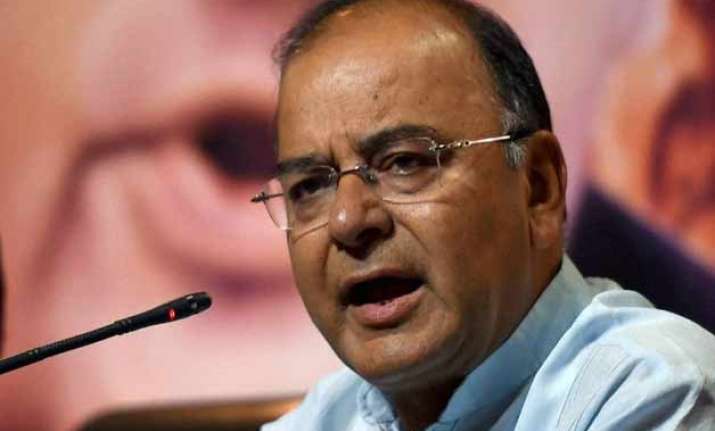 New Delhi: Finance Minister Arun Jaitley today parried questions on the government re-stating the UPA decision that permitted FDI in multi-brand retail, but made it clear that BJP's political stand was opposed to it.  
"As far as (multi-brand) retail is concerned, the old policy is there. Our political stand was very clear. We were not in favour of that. However, the Department of Industrial Policy and Promotion (DIPP) has maintained the old policy which is clear in the circular," he told reporters here.  
He said investors know the actual position and they know the debate in India on the issue and how it phased out.  He was replying to questions about the DIPP coming out with a compilation of FDI rules where it retained the 51 per cent FDI limit in the multi-brand retail, cleared by the UPA government.
Asked whether was it not creating confusion on the policy, Jaitley said: "They have not created confusion they have only stated what is the existing position. Unless they change the old position, the existing one continues."
 To another question whether the government was in agreement with the DIPP's new compendium, he said: "One is the factual position that the position under UPA has not changed.  That's the factual position that DIPP holds." 
The Finance Minister said the government has spoken through the notification but as far as the political stance of the party in the power is concerned "everybody knows we will not be in favour of it".
"Now it's a question what you do with the past. That's the only question that remains and this debate is not a secret debate," he added.
When asked can Walmart come and invest, Jaitley said: "Why don't you ask them. I don't want to speculate an answer." 
Meanwhile, Commerce and Industry Minister Nirmala Sitharaman today sought to downplay the continuation of the policy permitting 51 per cent FDI in the multi-brand retail sector saying the BJP's stand remains the same on the matter.  "I have not taken a new policy, I have not taken a new stand other than what my party had won its election on," she told reporters.
"There has not been any change in the policy on FDI in multi-brand retail... BJP won the election based on what it had said in its (election) manifesto," she added.