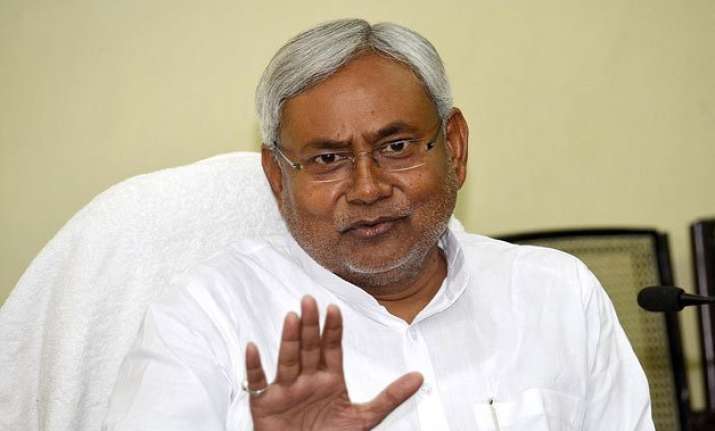 Patna: BJP today slammed Chief Minister Nitish Kumar for annulling 34 decisions taken by the Jitan Ram Manjhi cabinet last month and questioned Kumar's moral right to do so before passing the trust vote on the floor of the House.
"The Chief Minister has no no moral authority to scrap decisions taken by the erstwhile Jitan Ram Manjhi cabinet last month at a time that the new government's legitimacy is yet to be established as it's yet to seek trust vote on the floor of the House," senior BJP leader and former deputy chief minister Sushil Kumar Modi said.
He said that the new chief minister had no right to overturn decisions taken by a government of his own party and that too ahead of taking trust vote on the floor of the House.
Modi said that most of these decisions were worthy of implementation as it was aimed to benefit teachers, policemen, Homeguards, farmers and Extremely Backward Castes (EBCs) among others.
He further added that his party will consider with all seriousness to implement all these cabinet decisions scrapped by the incumbent government.
On Kumar's contention that Manjhi had given a go by to rules and procedures in taking those cabinet decisions in hasty manner, the former deputy chief minister said that the reasons being given out for scrapping 34 cabinet decisions were mere excuses.
The Manjhi government was also fully justified in taking decisions on giving 13 months' salary to policemen, 35 per cent reservation to women in government jobs, raise in daily and travel allowance of Homeguards, incremental raise in salaries to the contractual teachers, as such decisions were in public interest, the senior BJP leader said.